News Around the Hollow
Top stories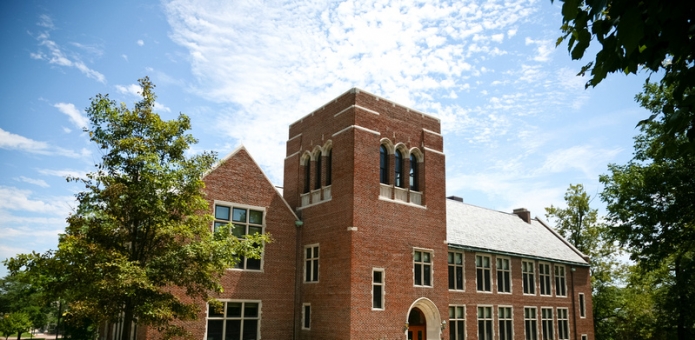 Wittenberg's Nationally Accredited Teacher-Education Program Introduces Principal Licensure
Leading change in today's classrooms requires out-of-the-box thinking, creativity and a compassionate heart.
For decades, Wittenberg-prepared teachers and educators have set the standard for leading such change, making the university's Master of Arts in Education program a sought-after option for teacher-leaders of all experience levels and allowing the university to become a respected leader in teacher education. more>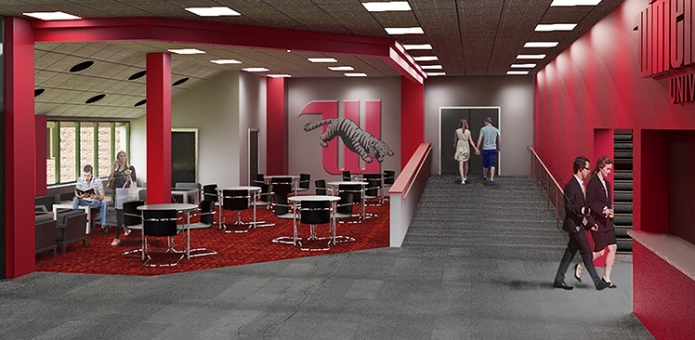 Wittenberg University Secures Federal Historic Preservation Tax Incentives
The institution will receive approximately $3.9 million in federal historic tax incentives
The Health, Wellness & Athletics Complex will receive approximately $3.9 million in federal historic tax incentives, putting the institution one step closer to achieving its goal of $40.5 million for the project, which includes a $2 million endowment that will create $110,000 each year to run the indoor facility. more>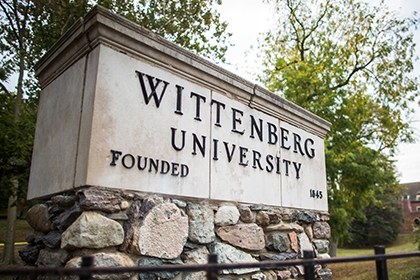 Area Receptions For Accepted Students
Mark your calendars now
The Office of Admission will be holding receptions in selected Ohio cities for accepted students in the month of April. Learn more, and sign up today. more>
A time of firsts
Stephanie Glass '17 shares her experience with Fuller Center for Housing.
Spring Break 2016 was a week for firsts for me: my first service immersion trip with Fuller Center for Housing; my first experience building alongside a homeowner; my first time shingling a roof and installing siding; and my first visit to Americus, Ga., where Fuller Center for Housing was founded. more>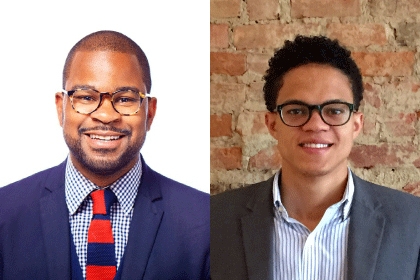 Wittenberg Grads Named to Forbes' 30 Under 30
Derrick Braziel and William Thomas, co-founders of MORTAR Cincinnati were named to the Forbes' fifth annual 30 Under 30 featuring America's most important young entrepreneurs, creative leaders and brightest stars from an initial screening list of more than 15,000 of the best of the best. more>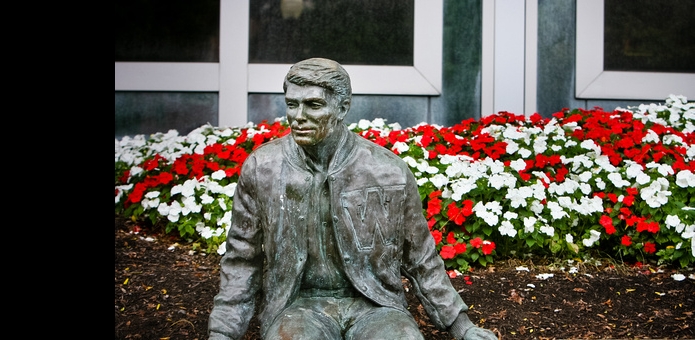 Wittenberg University is rated high among the best Ohio Schools
BestValueSchools.com recently researched Ohio schools and ranked them based on key points. Wittenberg earned 117.85 points out of 200.
Of the many great choices for higher education in Ohio, Wittenberg University ranks No. 13 out of 30 Ohio Best Value colleges and universities according to an October 2015 website article on BestValueSchools.com. more>
Read More News Around The Hollow >>>
Featured

University Receives Green Dot Violence Prevention Strategy Grants
Wittenberg University is among several Ohio institutions that has received funding from the Ohio Department of Higher Education's grant program to support the Green Dot Violence Prevention Strategy. more>

Students Present at Celebration of Learning Event
The event provides a way for students to present their academic work in research posters, presentations, cross-disciplinary panels, and live performances. more>

Students Examine Their Role in Sustainability Issues
As organizations around the world prepare to celebrate Earth Day on Friday, April 22, all first-year students at Wittenberg University have already taken time during Earth Week to examine their role in climate change and climate change solutions. more>

Wittenberg University Relay for Life Raises Nearly $7,000
More than 150 Wittenberg students became heroes fighting against cancer on Sunday, March 20, during the Relay for Life event that took place at the Earl F. Morris Track at Edwards-Maurer Field. more>

Unsinkable Battleships Tradition Creates a Splash on Campus
Wittenberg students held a friendly competition, March 23, with plenty of opportunities to sink opponents – literally - in this real-life version of the popular Milton Bradley game. more>

Hollywood Filmmaker Visits Wittenberg University
Morgan Dameron is a shining example of why you should never give up on your dreams. The go-getter is currently a producer with Bad Robot Productions and dining with the likes of Harrison Ford, Chris Pine and her boss and mentor, J.J. Abrahms, director of such films as Star Trek Into Darkness and Star Wars: The Force Awakens. more>

Wittenberg History Professor Publishes New Book
Professor of History Christian Raffensperger has again elevated global understanding of Medieval Europe and Kyivan Rus'. more>

Wylecia Wiggs Harris '82 To Be 2016 Commencement Keynote Speaker
As the United States presidential election of 2016 heats up, Wittenberg University will welcome back one of its own in Wylecia Wiggs Harris, class of 1982 and current chief executive officer for the League of Women Voters of the United States (LWVUS) in Washington D.C., to deliver the keynote address during the 166th Commencement Exercises on Saturday, May 14. more>

Wittenberg Recognizes Academic Achievement During 2016 Honors Convocation
Capping off a day-long Celebration of the Liberal Arts, the campus community came together to celebrate outstanding academic achievement at the annual Honors Convocation, Friday, April 8, in Weaver Chapel. more>

Wittenberg Hosts 15th Annual Celebrate Service Event
Wittenberg University students, faculty and staff members are teaming up with Springfield community members for the 15th straight year for an innovative event called Celebrate Service. This year's event is scheduled for Saturday, April 16, at sites throughout Springfield. more>

Wittenberg University Awarded Grant Money
Wittenberg University's Office of Advancement is excited to announce that the Clark County Convention & Facility Authority (CFA) has awarded the university a grant of $375,000 in support of the Health, Wellness & Athletics Complex initiative. more>
Social