The American Studies Program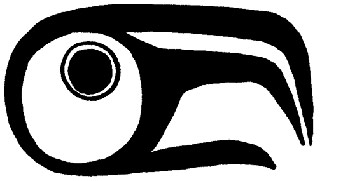 The American Studies Program is an interdisciplinary program designed to offer the student an opportunity to study American culture in its broadest sense from a variety of perspectives. Each American Studies major is required to develop an individual program that provides breadth of knowledge about a variety of American cultural characteristics, an understanding of American history, and depth of knowledge about a particular aspect of American culture.
Breadth of knowledge is acquired by the American Studies major through course requirements that introduce the discipline of American Studies, explore American history, and fit five categories that describe particular aspects of      American culture in greater detail. The major is able to deepen the knowledge of a particular aspect of American culture by taking either a research course or a readings course in American Studies. A list of topics (by no means exhaustive) that might be explored in the context of either a research or readings course includes African American culture, Native American culture, gender issues in American culture, American culture in a global context, the fine and performing arts in the context of American culture, rural and urban studies in America, and the nature of American material and technological culture.
Courses in American Studies are drawn from various departments and fit the following categories:
Human Diversity in American Culture
These courses focus on differing races, ethnic groups, religious groups, gender differences, and differences in sexual preference within the United States. Many view the United States as special insofar as the nation has been forged by people from many different backgrounds. Courses in this category examine the very American interactions among diverse peoples with emphasis on identity, dominance, and plurality.
Americans and Their Natural Environment
These courses focus on the relationship between the geography and ecology of the United States and American culture. Special emphasis is given to the way American culture has cultivated a particular response to natural phenomena. Courses fulfilling this goal examine historical and philosophical reasons for the unusual interest in natural phenomena in the United States.
American Culture Studies
Courses in this category focus on the prominence of popular culture in the United States as a result of the growth of a middle class. Much of what the middle class has helped to generate as cultural artifacts shows a separation that divides popular culture from high culture. Courses fulfilling this goal often explore the complex relationships between high culture and popular culture in the United States. They also examine cultural movements (folk art, for example) that are significant to the broader American culture.
Individualism and Community in America
These courses focus on the dichotomy between self-reliance and the pursuit of self-interest versus the seeming compulsion for conformity that has been widespread in the United States. Courses could explore the distinction between individualism expressed in a positive, laudable way (e.g., rugged individualism) and individualism as a form of deviance. Likewise, community could also be explored in positive and negative terms.
The United States in Cross-Cultural Perspective
These courses examine what people outside the United States perceive as American and what Americans perceive as foreign. American culture has been both idealized and vilified by non-Americans over time just as Americans are guilty of the same behavior with respect to foreign cultures. Americans are stereotyped by foreigners just as Americans stereotype them. Courses that fulfill this goal would focus on the ideals and stereotypes, and their origins, that define the United States from a global perspective and that define the foreign from an American perspective.
Research in American Studies
These courses use primary resources to explore American culture. They allow the student to discover how to critically analyze artifacts, documents, technology, etc. and learn about American culture across the country. One approach that courses fulfilling this goal take is to use Springfield as a laboratory to acquaint the student with the dynamic character of Springfield as a frontier town and later as an agricultural and industrial center.