Candy Print Shop
WittConsultants suggest new marketing directions for local confectioner.
May 6, 2010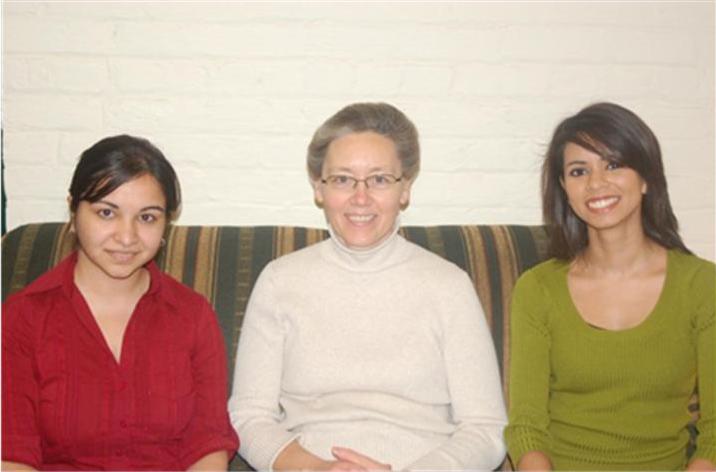 Springfield, OH- In the spring of 2010, Tathir Asgerali '10 and Vinisha Lal '11 worked with local confectioner The Candy Print Shop (CPS). The company was started 5 years ago by Susan Badertscher who always had an affinity towards chocolate. Badertscher reached out to the WittCAM team to seek assistance to grow her business. As part of the project, Asgerali and Lal conducted in-depth research of the confectionary and gift giving industries. Various methods were used in order to find concrete information, including analyzing Census Bureau statistics, conducting interviews, and creating two online surveys. The team developed a marketing plan which consisted of a comprehensive SWOT analysis supported with detailed marketing strategies and tactics. A Gantt chart was also created to give CPS a perspective of when the tactics should occur within a year's time period. The students also assembled a business plan for the company using BusinessPlan Pro software. The plan includes an overview of the company, its financial status, and marketing plan, plus goals and targets to be achieved by the company. To further help the company to develop two paid internship positions in accounting/bookkeeping and web design for the summer of 2010. The resumes of those who applied were screened and those who met the requirements were interviewed. The best two candidates were then hired.
Meet the WittConsultants
Vinisha Lal '11 is a junior Business major with a focus in the Human Resource field. Currently she is involved with the 2011 Cabinet serving as Vice President of her class and is president of Wittenberg Human Resource Management Association. She also is a member of the Senate Finance Committee and Build a Better Wittenberg. Along with extracurricular involvement, she is the Information Desk Student Manager and a Faculty Aide for the Management Department. In the past, Lal has worked with her Human Resource class to complete the 2009 Wage and Benefits Survey and Analysis for Clark County in cooperation with the Springfield Chamber of Commerce and more than 130 local companies. After graduation, Lal hopes to continue her education in Human Resource Management by earning a Masters degree.
Tathir Asgerali '10 is senior Business major and an International Studies minor. Asgerali was a Student Promotion Coordinator intern in the fall of 2009 for the marketing specialist of Sodexo Services where she assisted in developing dining promotions using different campaigns. During the academic year of 2008-2009, she was the vice president of American International Association, where she coordinated four major campus wide events. She is fluent in English, Swahili, Hindi, Urdu and Gujarati. After graduation she will start a job with a marketing company and hopes to peruse her MBA in the future.
###
Wittenberg Center for Applied Management (WittCAM): Wittenberg Center for Applied Management (WittCAM): The Wittenberg Center for Applied Management, better known as WittCAM, offers alternative coursework to upper-level students who are focused in management. As an alternative to a classroom-based course, WittCAM provides students the opportunity to serve as consultants to businesses, government agencies and not-for-profit organizations. Students and organizations have a choice of opportunities, including: Small Business Institute, Project Management Assistance, Management Internship, and the Creative Advertising Partnership. Students may work in groups or as individuals on projects. Some projects require specific management course prerequisites; these vary depending on the nature of the project. Directed by Professor Pamela Schindler, more than 467 students have been involved in WittCAM projects in the last 30 years.