Thomas Kaplan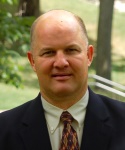 Thomas Kaplan, Ph.D.
Associate Professor
Ness Chair in Entrepreneurship
Joseph C. Shouvlin Center for Lifelong Learning
(937) 327-7040
tkaplan@wittenberg.edu
Courses Taught
BUSN 290 - Topic: Contemporary Issues in Business

BUSN

200S

 - Entrepreneurship

BUSN 201 - Venture Creation

BUSN

202S

- Leading the Family Enterprise

BUSN 381 - Applied Business / Entrepreneurship

BUSN 460 - Strategic & Policy (Business Capstone)

SCED 300.01 - Entrepreneurship I: The Entrepreneurial Process

SCED 300.02 - Entrepreneurship II: Preparing to Launch

WTSM

100L

- Calling All Student Entrepreneurs
Academic Background
Ph.D., Virginia Commonwealth University, Management, 1997

MBA, Baldwin-Wallace College, 1991

BS, Ohio Northern University, Mechanical Engineering, 1987
Awards and Recognition
2011 Omicron Delta Kappa Teaching Award at Wittenberg University
Research Fellow, Kennesaw State University Family Enterprise Center

Babson College Symposium for Entrepreneurship Educators (SEE 17), by invitation

Co-founder, Virginia Family Business Forum at Virginia Commonwealth University
Publications
"Entrepreneurship and the Search for New Ground Rules in Higher Education," T. Kaplan, presented as part of the Southwestern Council for Higher Education's SOCHE Talks program, Aug-2011.
Experiential Entrepreneurship 2011: Seeking Breadth, Depth and Inclusion in a Liberal Arts College, Accepted for presentation and subsequent proceedings publication at January 2011 U.S. Association for Small Business and Entrepreneurship (USASBE) National Conference, Jan-2011
Scholar in Residence, Wittenberg University; Keynote topic, "Entrepreneurship Matters," Oct-2009.
"University-sponsored family business programs: Program characteristics, perceived quality and member satisfaction," T. Kaplan, G. George and G. Rimler, Entrepreneurship Theory and Practice, spring 2000.
"Federal estate tax: The impact on African-American family enterprises," C. Aronoff, J. Astrachan, J. Herbert and T. Kaplan, Journal of Private Enterprise, Vol. 14, No. 2, pp. 147-153, spring 1999.
Instructor's Manual for Business Plan Pro 4.0 business plan development software, Apr-1999.
"The strategic role of communication technology in small business: Where we are and Where we Should be Going," T. Kaplan, I. Johnson, G. Pearce and G. George, American Business Review, Vol. 15, No. 1, pp. 86-91, Jan-1997.
"Family business bibliography, Abridged 1995 Literature Review," J. Astrachan and T. Kaplan, Kennesaw State University & Family Firm Institute, 1996.
Numerous presentations and publications to academic audiences and business practitioners.
Research Interests
Dr. Kaplan's current research interests lie in the area of undergraduate entrepreneurial education, particularly best practices in experiential education; entrepreneurial and family business succession; business governance, particularly in the context of closely-held firms.