Wittenberg Career Servics / WittCam
Developing Internship Evaluation Forms
April 19, 2010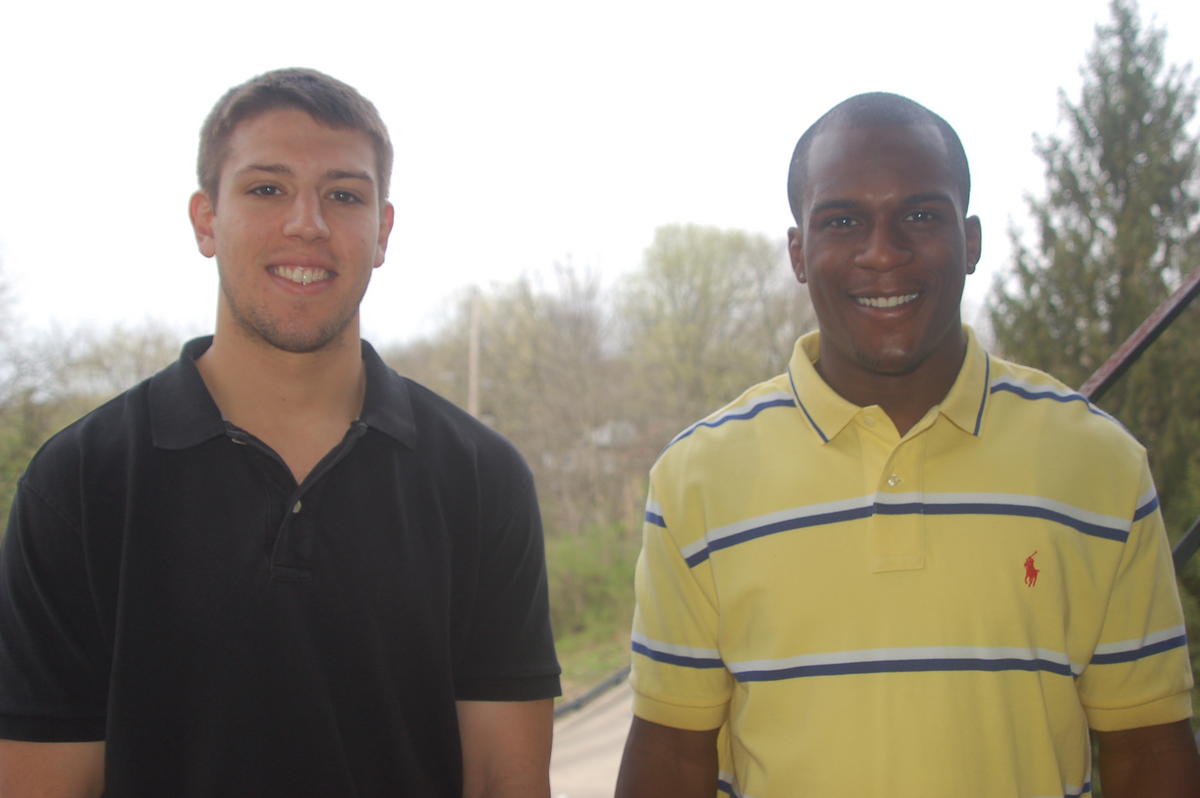 Springfield, OH – Wittenberg Center for Applied Management (WittCAM) consultant Jace McGonigle and Brandon Brown are working with Karen Reynolds, Director of WittPath to development Internship Evaluation Forms, one of which would be completed by the site supervisor to assess an intern's performance and the other form would be completed by the intern to evaluate the internship site and site supervisor. The evaluation forms were created to measure job competencies that would reach across all disciplines. Research and data, which included interviewing department heads, was gathered to determine the type of format and scale, as well as the specific behavioral examples for each competency. Pilot testing of the instruments will be conducted at the end of the semester to determine the ease with which to complete and usefulness of the forms.
 Jace A. McGonigle is a senior Management Major and Economics minor from West Jefferson, Ohio. McGonigle is currently an assistant manager at Wedgewood Golf and Country Club in Dublin, Ohio, where he holds many employee based responsibilities and oversees financial and managerial decisions. Aside from working his assistant management position, McGonigle also takes time building and restructuring his father's home improvement company, Clear Choice Home Improvements. When McGonigle isn't working hard finishing his degree at Wittenberg or working two jobs, he has been involved in being a Wittenberg Tiger basketball player. With what time McGonigle has left, he likes to continually be involved in the Springfield Community helping under-privileged kids at the Ark South. There, McGonigle teaches kids ways to improve their reading, math, and writing skills as well as interacting socially through games and other fun based activities. Another way McGonigle gives back to the community is being a basketball camp director in the summer for Wittenberg Tiger kid's camps. McGonigle enjoys reading books, playing sports, and rocking out on his guitar. His future plans include owning his own business, going back to Grad school, and having enough money to pay back his school loans.
Brandyn Brown is a senior Psychology Major from Louisville, Kentucky. Brown is currently a supervisor for the Heniz Strength Center, and director of umpires at Fern Creek Optimist Baseball Park in Louisville, Kentucky. Both of his job entitlements have him supervising underclassmen and teaching the basics of both jobs, to help both organizations run more smoothly, he takes his job very seriously. Brandyn has been a four year starter on Wittenberg's nationally ranked football team where he earned all conference awards from 2007-2009 and all region honors in 2009. Brown has recently been accepted in to graduate school and will be attending Eastern Kentucky University in the fall, where he will be working on his masters in Industrial Organizational psychology. Being a part of the community is something that Brown is passionate about. During his tenure at Wittenberg he has been involved in several community service projects, including coaching youth basketball at the Springfield YMCA and doing research for On The Rise and GEAR Up to help the organizations receive more federal funding. Brown hopes to continue his community outreach during his time at EKU. Brandyn is a part of several student organizations including: the Student Advisor Athletic Committee, Wittenberg University Human Resource Management Association, and the Student Involvement Committee. He is also had a number of Wittenberg sponsored internships with The Center for Civic and Urban Engagement and WittPath Career Services. His future plans include becoming a header in the HR field, paying back his student loans, and being a great husband and father one day.