Support Wittenberg in Africa
*Please designate "Lesotho" in the "If other, please explain" box.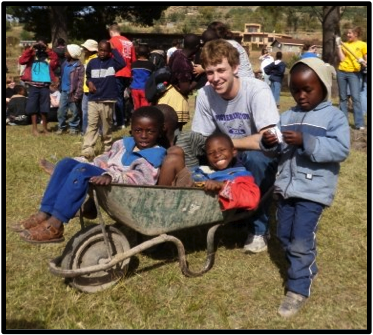 This summer, 75 students will be participating in a service-learning trip to Lesotho, Africa. While there, they will try to make a difference in one of the 40 poorest countries in the world. With 1/3 of the population fighting the battle against AIDS and 50% of the population below the poverty line, your help is greatly appreciated. Here's what your money buys:
$10 buys a school uniform
$10 feeds a family for a week
$50 sends an orphan to primary school
$250 sends an orphan to high school
$4,000 builds a chicken coop, and
$6,000 builds a home for orphans.
--------------------------------------------------------------------------------------------------------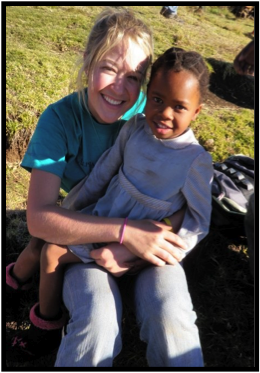 Sarah Mutton makes a friend on the Habitat for Humanity worksite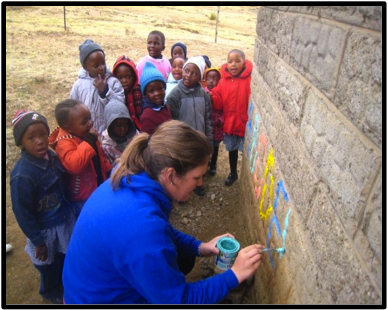 Sara Mewhort teaches the alphabet
**Above:Children help Mitch Cohagen build their new community center.**