Springfield Restaurant Guide
September 3 , 2008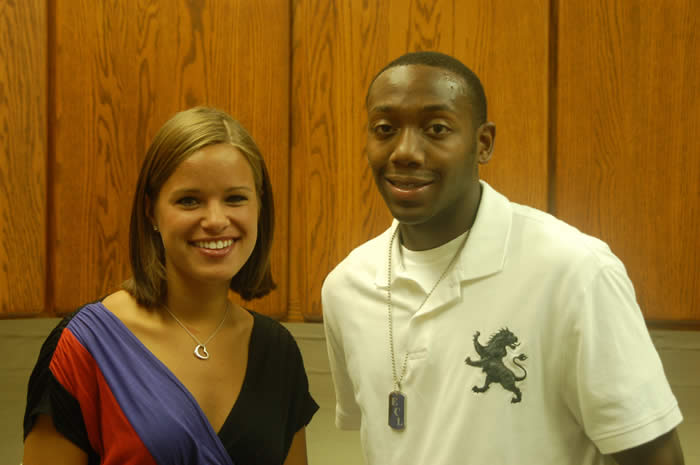 Springfield, OH-- WittCAM students Erik Larkin '09 and Dana Reamsnyder '09 are working on a project this semester started by 2008 graduates Matt Lynch and AJ Kent through Witt Enterprises.  Throughout the term of their project the teammates plan to set up contracts with vendors in the Springfield area to establish the Springfield Restaurant Guide including local mom-and-pop shops as wells as franchised restaurants.  The Guide will be placed within area hotels.  The students will develop and execute a business plan that includes building a rapport with restaurant and hotel managers and reaffirming the need for this type of service within the community. 
Erik Larkin '09 is a senior from Cincinnati, OH majoring in Management with a minor in Journalism. During the course of his four-year college career, Larkin has been involved in many organizations and activities including treasurer for Concerned Black Students, Peer Mentor, WittPath Advisory Board, The Torch, and men's track and field. This past summer he finished a three-year internship with GE Capital Services, the consumer finance unit of General Electric. Following graduation Larkin plans to pursue a full-time position within GE. 
Dana Reamsnyder '09, from Eden Prairie, Minnesota, is a Wittenberg senior management major with a concentration in marketing.  Reamsnyder currently works in the Wittenberg University accounting office, where she is responsible for writing and recording journal entries and reconciliations.  She is also employed with Bath and Body Works in Columbus, OH as a sales associate.  This summer Reamsnyder completed a job shadow with the Category Management team for Frito Lay in Bloomington, MN.  In the spring of 2008 she also worked on a WittCAM project developing a marketing program for a client who owns properties in the South Fountain Historical District of Springfield.  Reamsnyder is also an active member in her sorority, Alpha Delta Pi, representative of the 2009 Wittenberg Student Cabinet, and a previous member of the Wittenberg cross county and track teams.  In the future Reamsnyder hopes to pursue a career in marketing and advertising.