Wittenberg Torch
Torch Team Biography
November 4, 2009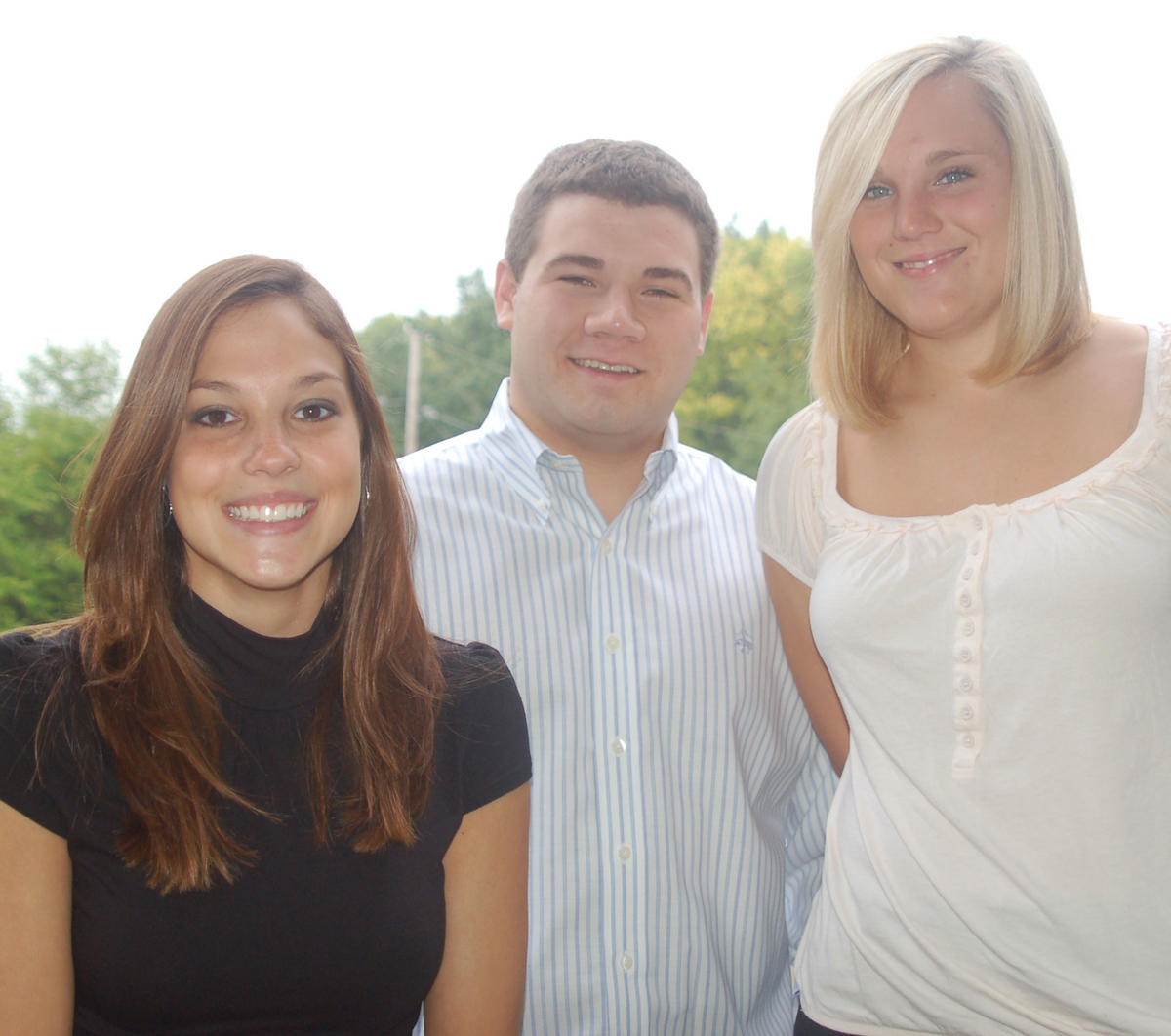 Springfield, OH – During the fall semester, Wittenberg Center for Applied Management (WittCAM) project management assistants Megan Ameen, Karen Girard, and Mike Reinberg will be working with the Wittenberg Torch as advertising managers. The team is in charge of selling and creating advertisements as well as handling all finances for Torch advertising. For this project our goals include increasing revenue, bettering the distribution system, defining Torch readership, and making the Torch and Torch Advertising readily available via the internet.
 Megan Ameen '10 is a Communication major with a Management minor from Cortland, Ohio. This year she was one of ten Communication majors chosen to become part of the Communication Leaders program. In this program, she will be traveling to different business organizations, in and out of state, to gain insight of how these companies function. In Management 340, Megan and group members created a marketing plan for an after school program called Schaefer Knightly Readers; the marketing plan tailored to the student's desires, expectations and needs to enhance the program. Moreover, the plan was also designed to create a stronger brand recognition to attract more students. In the summer of '08, she was a promotion and marketing intern at a minor league baseball stadium in Youngstown, Ohio. During this internship, she was in charge of a promotional team of ten and assisted in the advertisements and the organization of on-field events during games. Megan works in the University of Communications Office where she creates and edits media guides for varsity athletics to sell at games and to give to recruits; she also updates statistics, photography, and links on the varsity sports web page. For the past three years, she has had an active role with the football office in their yearly recruitment by leading tours of football recruits and parents to explain the value of Wittenberg education; in addition, she is a host at luncheons. Megan has been a manager at the HPER Center for three years, overseeing 80 student workers. She also is a student dispatcher at Wittenberg Police and Security.
 
Karen Girard '10 is a senior Management major with an Africana Studies minor from Delaware, Ohio. During her time at Wittenberg, Karen was a member of the Wittenberg women's soccer team helping lead the team to two consecutive conference championships as well as two appearances in the NCAA tournament. Karen is a member of Tau Pi Phi, the national honors society of Business and Economics. During the 2009 spring semester in Management 340, Girard and team members created a marketing analysis and plan for Project Jericho, a non-profit organization that provides a variety of performing arts workshops, artist residencies and family performances to at-risk youth and their families. Girard also volunteered for Project Jericho working with at-risk youth in an art class at Keifer Alternative school as well as took part in a six week module for youth and families opening up doors to artistic minds. For the past two years Karen has worked in the women's soccer office actively working with the team and head coach Norman Riker.
Michael Reinberg '10 is a senior management major from St. Louis, Missouri. Reinberg played for two years on the Wittenberg men's lacrosse team. He no longer plays, but has been a successful youth and high school lacrosse coach over the past five years. Last fall in his Management 340 course, Reinberg was a part of a marketing project team that developed marketing strategies for a local after school reading program, Schaeffer Knightly Readers, at Schaeffer Middle School. After Wittenberg, Reinberg will return home to St. Louis and pursue job opportunities in the fields of marketing, human resource management, and sales. His hope is to have a sales job at Incentive Concepts, L.L.C., and hopefully one day coach high school and youth lacrosse.