Springfield Women's Fund
WittCAM consultants aide local foundation in launching new fund
January 26, 2010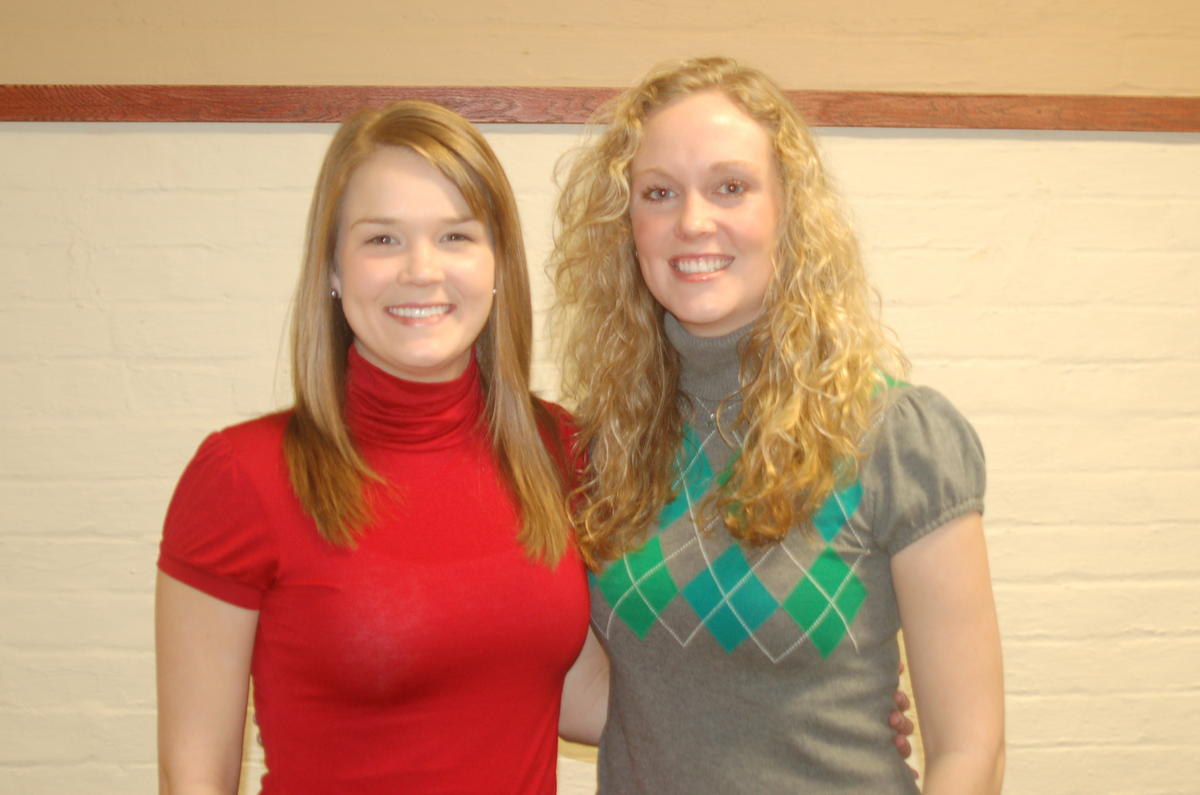 Springfield, OH--- During the 2010 spring semester, WittCAM project management assistants Kelley Herde and Katherine Martin will be working with a local philanthropic organization to launch a new fund. The fund will aim to work with existing and new organizations to meet unmet needs of the women in the Clark County community. The WittCAM team will assist the organization in defining a direction and identity for the fund and provide them with marketing tools to aid the fund's initial launch.
Kelley Herde '11, from Louisville, KY, is a third-year-honors student and a management and Spanish double-major. A dedicated member of the varsity field hockey team, she served as captain for the 2009 spring and fall seasons. Along with being a member of Alpha Lambda Delta academic honor society and peer mentor for the Marketing Management course, Herde works in the Office of Admission at Wittenberg, planning and executing campus visit days. She has volunteered at Springfield Christian Youth Ministries' Girl Power, Kentucky Refugees Ministries and her home parish, Church of the Ascension. After an early graduation in December, she plans to use her marketing concentration to pursue a career with an advertising agency in Louisville.
Katherine Martin '11 is a junior management major with a concentration in marketing and a communication minor from Columbus, Ohio. Currently working at the Wittenberg Solution Center as an information technology assistant, she installs and repairs PC software and network connections. Her job also requires her to help users with questions and problems they have with the Wittenberg University computers and printers. Martin is an active member of the Alpha Nu chapter of Gamma Phi Beta Sorority serving as social chair, where her responsibilities were to organize and execute social events. She also is involved with non-profit organizations including Relay for Life, On the Rise, Camp Fire USA, and the ALS association. Martin's future aspirations include working for a marketing corporation or pursuing a job in event management.
-END-
Wittenberg Center for Applied Management (WittCAM): The Wittenberg Center for Applied Management, better known as WittCAM, offers alternative coursework to upper-level students who are focused in management. As an alternative to a classroom-based course, WittCAM provides students with the opportunity to serve as consultants to businesses, government agencies and not-for-profit organizations. Students and organizations have a choice of opportunities, including: Small Business Institute, Project Management Assistance, Management Internship, and the Creative Advertising Partnership. Students may work in groups or as individuals on projects. Some projects require specific management course prerequisites; these vary depending on the nature of the project. Directed by Professor Pamela Schindler, more than 465 students have been involved in WittCAM projects in the last 30 years.