Cinema Studies
Rotating Image Carousel (optional):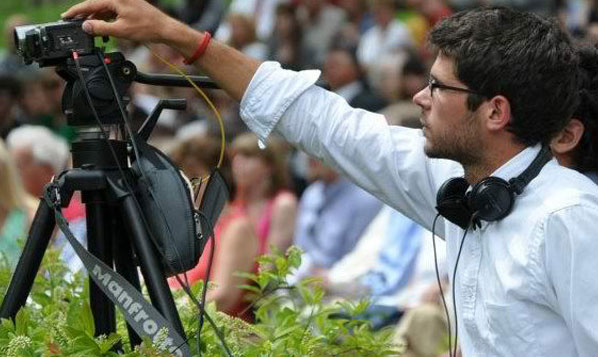 Cinema Studies is an interdisciplinary program that studies film and television as art forms. The program offers advanced study of theory, genre, national and international film, film history and other topics relevant to filmmaking as an art form and an industry.  It trains students to think and write critically about film as an art form. Cinema Studies also provides the opportunity for the study of television as a medium with its own types of genres, history and theory, and prepares students for further study in film and related fields.  
Get Involved
The Summer Screenwriting Institute combines workshopping with instruction by professional screenwriters and producers with a shared emphasis on story from concept to images.  Past workshops have focused on the development of an hour-long drama script, documentary filmmaking, and internet TV pilots, and have included the talents such as Lauren Schmidt Hissrich '00, who has written for The West Wing, Private Practice, Parenthood, and the new NBC drama Do No Harm.
FLIC or Film Literacy in the Curriculum (CINE 270) units accompany courses across the curriculum, presenting students with the opportunity to do additional research in Cinema Studies and earn credit for that work. Students work with faculty members from the Cinema Studies minor to design and complete a project that expands on another course they are currently enrolled in.
The Integrated Media Corps is an on-campus internship experience that facilitates apprehension of the technical skills in shooting, editing, and posting films.