Communication Department Celebrates 10th Anniversary with Homecoming Reception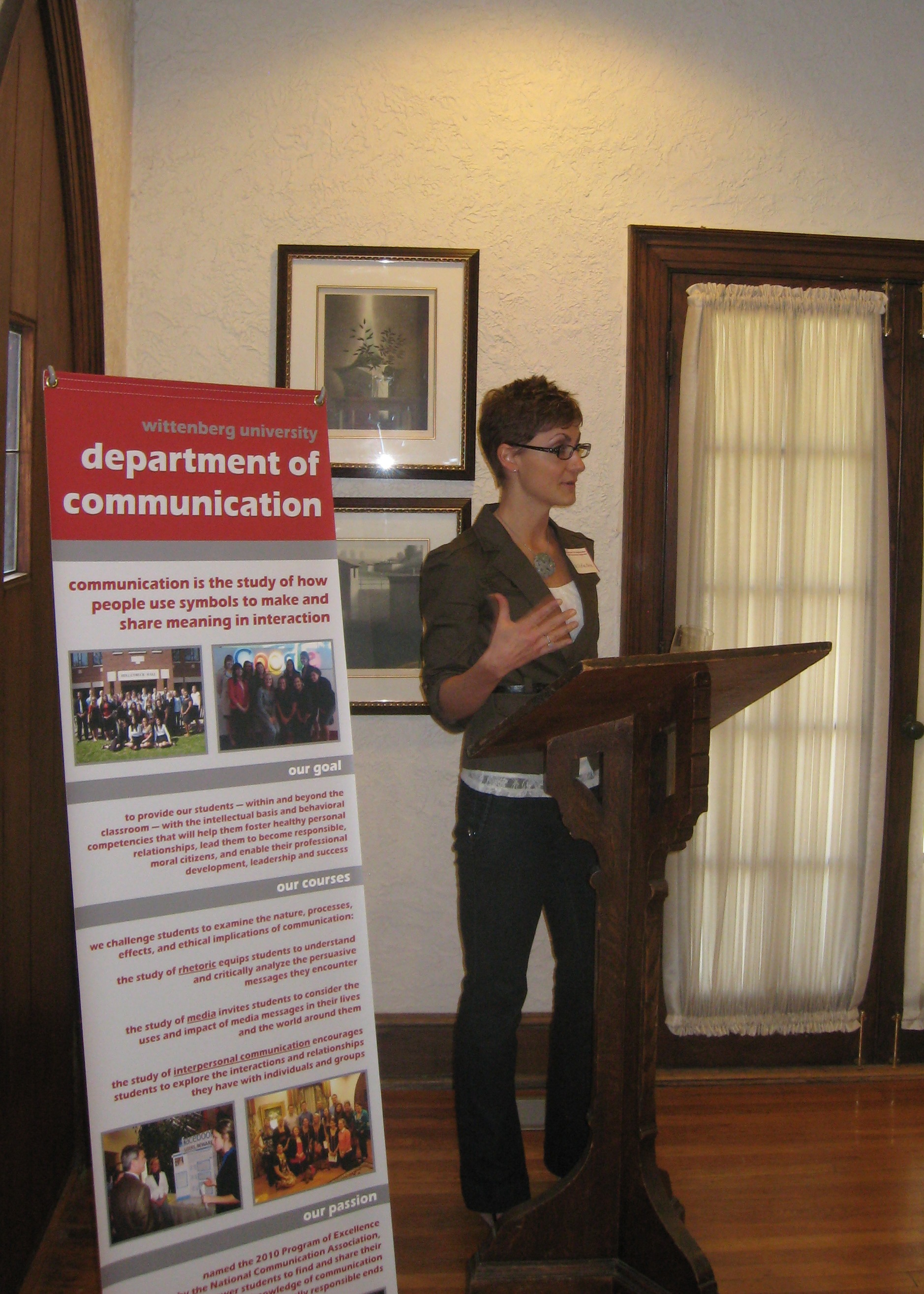 Wittenberg's Communication Department celebrated its 10th anniversary and "Program of Excellence" award from the National Communication Association with a Homecoming reception for alumni and current students on Oct. 22.
The open house featured a short speech from Dr. Cathy Waggoner about the creation of the major, as well as speeches from two alumni and one current student. 

"We think our 10th anniversary is a perfect time to invite everyone home, celebrate their personal and professional successes, and inspire our current majors, who may not yet have a clear sense of what they would like to do after graduation," said Stefne Broz, Associate Professor and Chair of the Department of Communication.
 This is the first time the Communication Department has hosted an anniversary event during Homecoming weekend and faculty are very excited to celebrate and help students make connections with alumni.
"After we won the national award and approached our tenth year of the communication major, we had to mark that milestone in a meaningful way," said Matthew Smith, Professor of Communication. 
Nearly 300 invitations were sent out to all Communication alumni and an additional 125 invitations were sent out to current majors and minors.Approximately 50 majors returned for the event.
By Shelly Gregory, 2013