Steven Bogaerts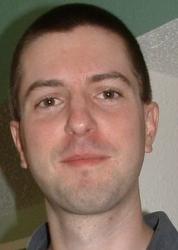 Steven Bogaerts, Ph.D.
Assistant Professor of Computer Science

Wittenberg University

Springfield, Ohio 45501
Biography
Steven Bogaerts, assistant professor of computer science, teaches a wide range of courses at Wittenberg, including introductory programming, algorithms, programming languages, artificial intelligence, and the senior seminar.  He joined the faculty at Wittenberg in August 2007 after completing a Ph.D. in computer science from Indiana University.  He also earned an M.S. at Indiana University, and before that a B.S. in computer science and mathematics from Rose-Hulman Institute of Technology.  He also minored in Spanish, so you can stop by and ask him to conjugate the third-person plural imperfect subjunctive of jugar for you.
Dr. Bogaerts' dissertation topic was case-based reasoning, an artificial intelligence technique in which systems use past problem solving episodes to devise solutions to current problems.  Part of that work included developing IUCBRF, a freely-available Java framework to facilitate the development of case-based reasoning systems, which he continues to use, maintain, and distribute today.   He has also served as a research assistant for a project for distributed collaborative troubleshooting of Naval systems, a software developer at Children's Research Institute of Nationwide Children's Hospital in Columbus, OH, and a developer at the Center for Healthy Communities of the Boonshoft School of Medicine at Wright State University.  Dr. Bogaerts has several publications resulting from his work.
More recently, Dr. Bogaerts has been heavily involved in the incorporation of parallelism throughout the computer science curriculum, revising courses and presenting at several workshops and conferences on this topic. He is also excited to continue strengthening the department's work in cybersecurity.
Dr. Bogaerts' faith is very important to him, and he values his participation in his church.  He also sings in both a men's chorus in Kentucky and a barbershop quartet.  He is happily married to his wife, Angie, who asks him to reach things on the top shelf all the time.
Software installation instructions - software that you may find useful for your home machine, for various courses
Advising for First-Year Students - Advice and preparation for an advising meeting, for first-year students
---