Ty Buckman, Ph.D.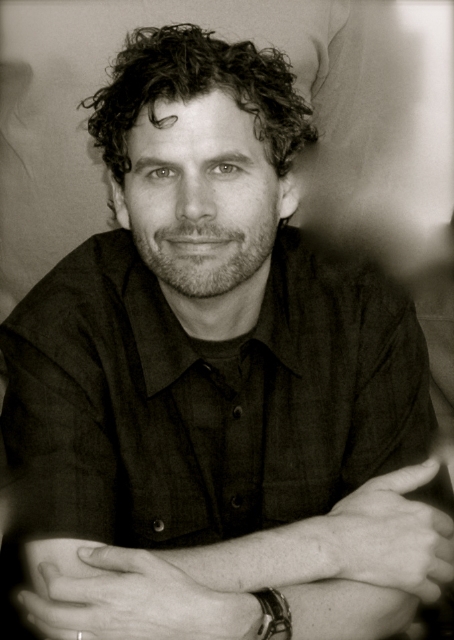 Professor of English
Vice President for Strategic Initiatives
Office: Hollenbeck Hall 109 / Recitation 203 (937) 327-6134
E-mail: tbuckman@wittenberg.edu
Ty Buckman joined the Wittenberg faculty in 1999. He wrote his dissertation on Edmund Spenser's The Faerie Queene under the direction of James Nohrnberg at the University of Virginia. Professor Buckman's scholarly work continues to focus on early modern literature and history, and his articles and reviews have appeared in Spenser Studies, Arthuriana, Renaissance Papers, Studies in the Literary Imagination, Teaching Renaissance Texts, Forum for World Literature Studies, The Sixteenth-Century Journal, The Sociological Quarterly, Virginia Quarterly Review, and elsewhere. He has also edited several special journal issues, co-organized three academic conferences, and presented his work at numerous conferences and professional meetings in the United States, Canada, and England.
Prior to coming to Wittenberg, Professor Buckman taught for three years at the Morris campus of the University of Minnesota. At Wittenberg, he has offered courses in the literature and culture of 1590s London, Shakespeare, the idea of metamorphosis, introduction to literary studies, the epic, a first-year seminar on 'New Worlds in the Old World," a summer course on J. R. R. Tolkien's The Lord of the Rings, and the British survey from Beowulf to Samuel Johnson. Professor Buckman's favorite assignment is the "Long Paper" and he encourages his students to rise to the challenge of difficult texts and difficult writing tasks. Over the years he has directed many ambitious undergraduate research projects, from archival work on sixteenth-century murder pamphlets to Milton and early modern education theory, from the depiction of childhood in English morality plays to a detailed comparison of the works of Philip Sidney and Christopher Marlowe, and many of his students have presented their work at the National Conference on Undergraduate Research as well as other regional conferences.
Professor Buckman currently serves as Vice President for Strategic Initiatives at the University. His previous administrative appointments include Associate Provost for Undergraduate Affairs and Curriculum (2011-14), and Faculty Development Administrator (2005-2011). He has also served on and chaired the Faculty Executive Board and the Budget and Compensation Advisory Committee. From 2002-2004, he directed the University's Common Learning program for first-year students, oversaw the pilot phase of the Wittenberg Seminar program that replaced it, and in July 2011 returned to directing first year programs at Wittenberg. Since 2009 he has worked as a Peer Evaluator for the Higher Learning Commission of the North Central Association and since 2010 as a Teagle Assessment Scholar with the Center for Inquiry in the Liberal Arts at Wabash College. As director of the faculty development program at Wittenberg, he co-authored a grant to fund a new faculty mentorship program, redesigned new faculty orientation, led teams that planned numerous faculty retreats and workshops, and also established two new awards to honor faculty who make exemplary efforts to improve their teaching. He has served as a campus consultant on faculty development initiatives at colleges and universities in California, Illinois, Indiana, Iowa, New York, and Ohio, and he founded and continues to edit the journal Chalk: Teaching and Faculty Development.
Professor Buckman and his wife Jody live in Springfield with their daughter Helena and their son Wyeth.