Robert Parker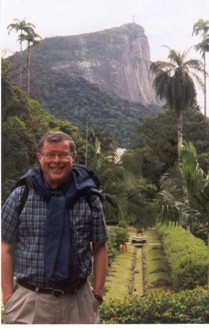 Epitaph: " On his good days he was awesome" (anonymous student evaluation).
BA, Middlebury College (VT) ('53--Phi Beta Kappa); MA ('58) and PhD ('65) Columbia University in the City of New York (Ellis and other Fellowships).
Born in Watertown, NY of New England Stock.  Graduated Watertown High School.  In 1955 married Nancy Knapp, also of Watertown High School  and Syracuse University.  Three children, all graduating from Springfield North.  All married, successful, "above average," and delightful.  Four grandchildren, also delightful (most of the time).
Officer in the US Navy from 1953-57, serving in DC, California, and the Aleutian Islands (Alaska).  Mostly hush-hush Naval Intelligence Duties. 
Taught at Columbia University, Middlebury College, and the University of Rochester (NY) 1959-1972.