Cynthia Richards, Ph.D.
Printer-Friendly Version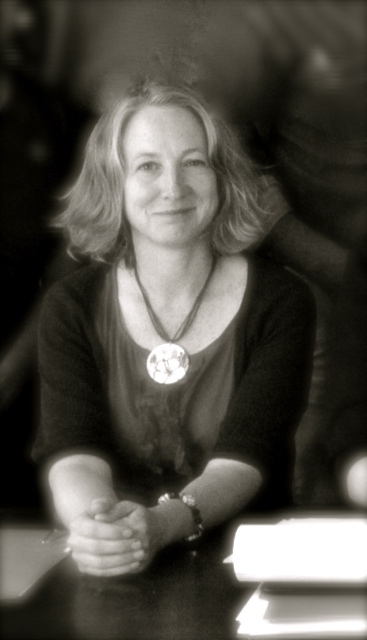 Professor of English, Department Chair
Office: Hollenbeck Hall 108 (937) 327- 7053
E-mail: crichards@wittenberg.edu
Although they bear only minor physical resemblance, Cynthia Richards fell in love with her husband and the Romantic poet John Keats at the same time—and has yet to determine whether her passion for her husband led to her passion for literature or the other way around. Regardless, she has remained firmly committed to both and currently teaches courses in early British literature, eighteenth-century literature, women's studies, and composition. 
For her teaching, she has won several awards, including the American Society for Eighteenth-Studies Innovative Course Design Award in 2002 and the Omicron Delta Kappa Excellence in Teaching Award at Wittenberg University in 2000. In 1999, she was a finalist in the American Society of Eighteenth-Century Studies national teaching competition. In 2004, she won a Fulbright Teaching Award and spent fall of 2004 teaching at Palacky University in Olomouc, Czech Republic. In recognition of her work in the Czech Republic, she was selected to be a Fulbright Ambassador in 2009.     
As an outgrowth of her commitment to teaching, she is currently editing, along with Mary Ann O'Donnell, Approaches to Teaching Behn's Oroonoko for the MLA Approaches to Teaching World Literature Series. For that same series, she has an article forthcoming on teaching Aphra Behn's play, The Widow Ranter. Her course on teaching love and war in the eighteenth century led to an essay in Transformations entitled "'War Hath Determined Us': Teaching the Body in the Context of War."
In addition to her work on Aphra Behn, Richards has published on the eighteenth-century women writers Eliza Haywood and Mary Hays and extensively on Mary Wollstonecraft.  For College Publishing in 2004, she edited a volume that pairs Mary Wollstonecraft's Maria with William Godwin's Memoirs of the Author of "A Vindication of the Rights of Woman." Other published work on Mary Wollstonecraft includes "The Body of Her Work: The Work of her Body: Accounting for the Life and Death of Mary Wollstonecraft" (Eighteenth Century Fiction, Summer 2009) and "Romancing the Sublime: Why Mary Wollstonecraft Fell in Love with that Cad, Gilbert Imlay" (Tulsa Studies in Women's Literature, Spring 2006). Her most recent scholarship focuses on how war reshaped domestic space in the long eighteenth century.
When not immersed in her work, she likes the theatre, yoga, hiking, gardening and hanging out on the farm with her family and two dogs.