Jordan Hildebrandt Reads The List
---
Jordan Hildebrandt Reads The List
Class of 2012 Hildebrandt graduated in 2012 with a Bachelor's degree in Geology and Computer Science.  Jordan is the first person to complete "The List."  The List is a collection of books that the professors in the English Department select as works they feel every student should read. While he was a student, The List consisted of 75 books ranging from ancient Roman literature to contemporary works (it is currently 65 books, as two professors have since retired).  Having completed The List, Jordan was given the opportunity to add a book of his own and he chose "Flatland" by Edwin A. Abbott.  After his completion of The List, we asked him a few questions about his experience in completing this English Department challenge.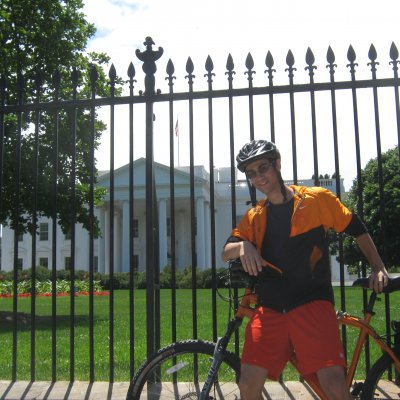 ​On Completing "The List"
Q: How did it feel to complete The List?
A: Satisfying.  Everyone who has baked muffins and only had enough batter for 11 knows how aggravating it is to have boxes left unchecked. 

Q: Was the process of completing it difficult?
A: Not particularly.  ~70 books in two years ~> 3 books a month.  Some books were tremendously engaging, some were a slog.  The hardest part was scheduling meetings to discuss them...

Q: What was your motivation for completing The List?
A: I've always been an avid reader, and this list introduced me to many quality titles I would not have discovered on my own.  It's commonly discussed how every person has a unique lens with which they see the world - and individual books are no different.  I match my wits and worldview with the novel's perspective in a quest to understand the surrounding world.

Q: Anything you would have done differently while progressing through The List?
A: I read everything cold, i.e. with no background on the author/text besides what I already "knew."  It was beneficial in that I sometimes had different insights into the work.  Other times, it made it a less useful read than it could have been.  First semester of graduate school, I took the class 'Poetry of Milton' from a leading authority on John Milton, which really made Paradise Lost much clearer.

Q: Why did you choose Flatland as a book you think everyone should read?
A: Flatland is a sharp, 82-page social satire that, through the mathematical medium of multiple dimensions, advocates "higher-dimensional" thinking.  It's a humorous book that covers many of the themes I think folks should contemplate. (Note: Flatland was introduced to me by Dr. Zaleha, Associate Professor, Wittenberg Geology)