Transitional Issues of First-Year Students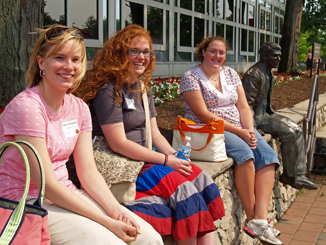 The college years are times of significant transition and challenge for an individual.  There are many issues and adjustments that first-year students face when starting college.  The adjustments range from sharing a residence hall room to more demanding coursework, from managing finances and time to encountering a broad diversity of people and ideas.  
As a first-year student you should focus on the following tasks:
Adjusting to living away from home while transitioning to being on one's own
Developing and/or discovering one's likes, interests, and preferences, apart from past "labels" or definitions of self given by others
Balancing social and academic demands and pressures
These are some of the common transitional issues that first-year students face:
Loneliness; lack of connection, social life, or friends
Roommate conflicts or relationship issues
Depression and anxiety
Using unhealthy coping behaviors such as binge drinking
Inappropriate study/academic skills
Uncertainty about major and purpose in college
The transition from high school to college can be difficult even for the most prepared.  Research tells us that the initial few weeks are the most critical.  We also know that the most successful students tend to be those who make social and academic connections.