Phi Alpha Theta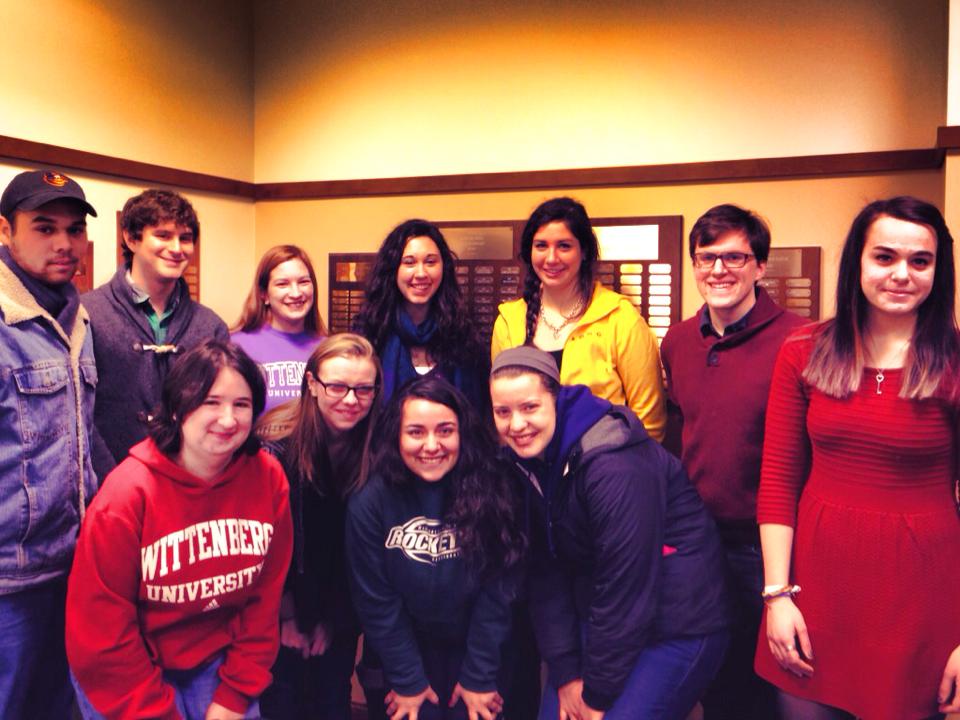 Each year the Gamma Zeta chapter of Phi Alpha Theta offers the opportunity for induction to qualified students. Students need not be majors or minors in history to be qualified.
Eligibility:
completed three courses in history.
earned a 3.1 average or better in history courses.
earned a 3.0 average or better in two-thirds of his or her remaining courses.
a GPA in the top 35% of his or her class.
Spring Induction will be Thursday, April 30th at 5:30 in Founder's Pub, following Josh Paddison's "Founder's Forum".
Recently, Wittenberg students have presented papers at regional and national Phi Alpha Theta conferences (at the University of Dayton and West Virginia University)
Contact Dr. Molly Wood (Interim Chair for History, Spring 2015) for more details.
See also the Phi Alpha Theta website: http://www.phialphatheta.org/