History Club
Rotating Image Carousel (optional):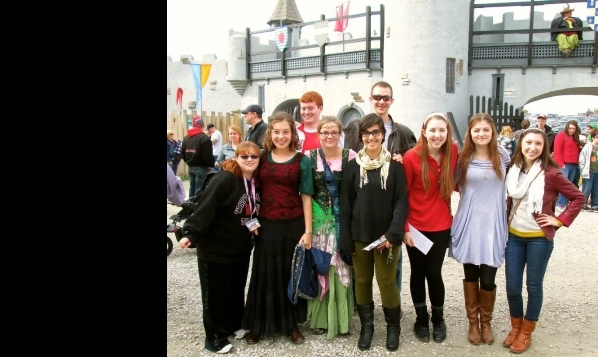 HISTORY CLUB
 OHIO REN FESTIVAL! GREAT GATSBY! FEASTS!
Love history? History Club/History Talks is a club for people who love history.  The club meets at student or faculty houses for snacks and discussions about current events, historical themes, and newly published books. Recent discussions have centered around "favorite historical periods or people" and "health care reform in historical context." History Talks is the perfect environment for globally-aware students and the historically inclined. History Talks also travels across the country to visit places of historical significance and discuss their importance in both a contemporary and historical context. In the past year, the club has also scheduled trips to Chicago to visit the Oriental Institute museum at the University of Chicago, and to Washington DC to see the Terra Cotta warrior exhibit. 
Fall 2015
Faculty Advisor: Dr. Amy Livingstone