Master of Arts in Education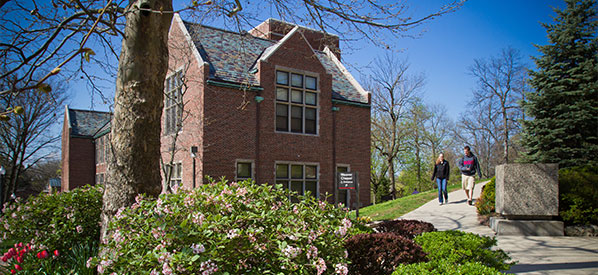 Leading change in today's classrooms requires out-of-the-box thinking, creativity, and a compassionate heart. For decades, Wittenberg-prepared teachers have set the standard for leading such change, making the university's Master of Arts in Education program a sought-after option for teacher-leaders of all experience levels.
Affordable and highly flexible with classes only meeting on Tuesday evenings, Wittenberg's program believes that teachers learn best with fellow teachers, which is why the cohort approach employed in the graduate program is so popular.
Taking Applications For:
Leadership Program / OH Principal License (see flyer)
Literacy Focus and/or OH Reading Endorsement (see flyer)
Courses begin summer 2017 for the sequence of Reading Endorsement courses.
Opportunities in Wittenberg's Master of Arts in Education program include:
Graduate degrees
Leadership focus - without or with principal licensure
Math/Science focus
Literacy focus
Teaching, Learning, and Schools focus
Endorsements
Ohio Reading Endorsement
Generalist Endorsement for grades 4, 5
Year-round professional development offerings