Master of Arts in Education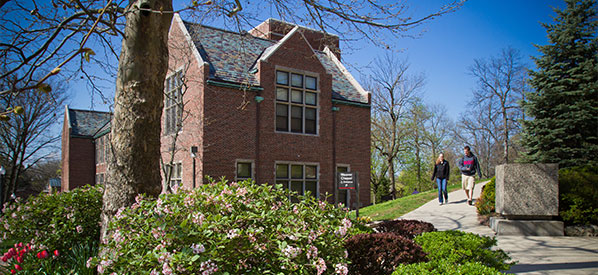 Leading change in today's classrooms requires out-of-the-box thinking, creativity, and a compassionate heart.  For decades, Wittenberg-prepared teachers have set the standard for leading such change, making the university's Master of Arts in Education program a sought-after option for teacher-leaders of all experience levels.
Affordable and highly flexible with classes only meeting on Tuesday evenings, Wittenberg's program believes that teachers learn best with fellow teachers, which is why the cohort approach employed in the graduate program is so popular.
 
Beginning Fall 2016:
Principal Licensure Program …
Join the Leadership Focus cohort starting in Fall 2016 and complete courses that lead to your development as a teacher leader and take additional courses if you are interested in principal licensure.  You will be actively involved in projects with your school, district, and community.
Reasonably priced – Tuesday evenings – Small class size –
see flyer at this LINK.
Fall 2016: Community Relations (Educ 537) + Supervision & Instructional Leadership (Educ 526)
Spring 2017: Leadership for Student Learning & Development (Educ 512) + Teacher Leader Internship I (Educ 581)
Summer 2017: School Law (Educ 532) + School Finance & Human Relations (Educ 528)
Fall 2017: The Principalship (Educ 539) + School Leader Internship II (Educ 582)
 
Opportunities in the Wittenberg's Master of Arts in Education program include:
Graduate degrees
Leadership focus--without or with principal licensure
Math/Science focus
Literacy focus
Teaching, Learning, and Schools focus
Endorsements
Ohio Reading Endorsement
Generalist Endorsement for grades 4, 5
Year-round professional development offerings