Washington Semester
Printer-Friendly Version
Wittenberg's Washington Semester is a 14-week program where students work at an internship four days a week and take two evening classes.  In addition, students attend weekly field trips, do community service, and are required to attend a congressional hearing and a protest or rally. Students live in apartments in Rosslyn, VA, where the program is located.  A consortium of small Lutheran schools called Lutheran College Washington Semester operates the program. 
Washington Semester is open to all students regardless of major. Internships can be found that are relevant to any major and typically will count as credit towards the completion of the major (although this varies by department). Recently, students have interned with the White House and on Capitol Hill, with major news organizations (Fox, CNN, etc.), political parties, interest groups, and the FBI. Students are encouraged to find an internship that closely fits their interests.
Students are invited to apply during the spring semester prior to the year they wish to participate. The process is competitive, although this should not deter anyone from applying. 
Summer Program : Housing arrangements can be made for students wanting to do an internship over the summer. Finding an internship is the responsibility of the student, but the apartments owned by the college are the most cost-effective way to live during the summer in DC.
How much does it cost?
Wittenberg will bill you for tuition plus a $3600 program fee.  In most cases, your complete financial aid package will apply. In addition, students are responsible for their own food and transportation.  Food costs vary based on how often students eat out (there is a grocery store 3 blocks away and a full kitchen in the condos).  Transportation is roughly $50/week (see transportation grant below).
The program fee and tuition provide the following:
Penthouse condo (shared with up to 3 others) in RiverPlace – Rosslyn, VA

Condo includes everything – cable, internet, computer, laundry, utilities
Full-time property manager who will fix any problems with the condo
Buildings have 24-hour security.
Access to all amenities at RiverPlace (exercise room, swimming pool, etc.)

Internship coordinator who helps you find and secure quality internships.

Helps polish cover letters and resume
Provides support if there are any problems with internship

16 semester hours of credit (8 for internship plus two 4-credit classes)

Classes are Wittenberg approved courses that transfer back with grades and can be used for general education requirements (and in some cases will count towards a major or minor)
Professors are local professionals with expertise and practical experience.

Books for the courses are included at no extra cost
Tickets for one theater performance and several museum trips are covered.
Invitations to Wittenberg alumni social events for networking opportunities
Option to sign up for a Witt Mentor – a local alumnus who will meet with you over the semester.
Is there any additional financial aid?
Transportation Grant: All students will receive a $300 transportation grant after the first week of the program (once all fees are paid) to help cover the cost of Metro travel.
Witt in Washington Grant: DC Alumni have contributed to a scholarship fund that will provide up to $1500 in additional scholarship aid.  Students with financial need are can apply.  Scholarships will be awarded based on financial need (as determined by the financial aid office) and availability of scholarship funds.
How do I apply?
Click here for Application Forms
Fall/Spring Semester
  Fill out application form
  Return to Dr. Hasecke (208 Hollenbeck Hall)
  Wittenberg deadline is March 1
Summer Program
  Fill out application form
  Return to Dr. Hasecke (208 Hollenbeck Hall)
  Wittenberg deadline is April 23
---
Wittenberg Lutheran College Washington Semester Testimonials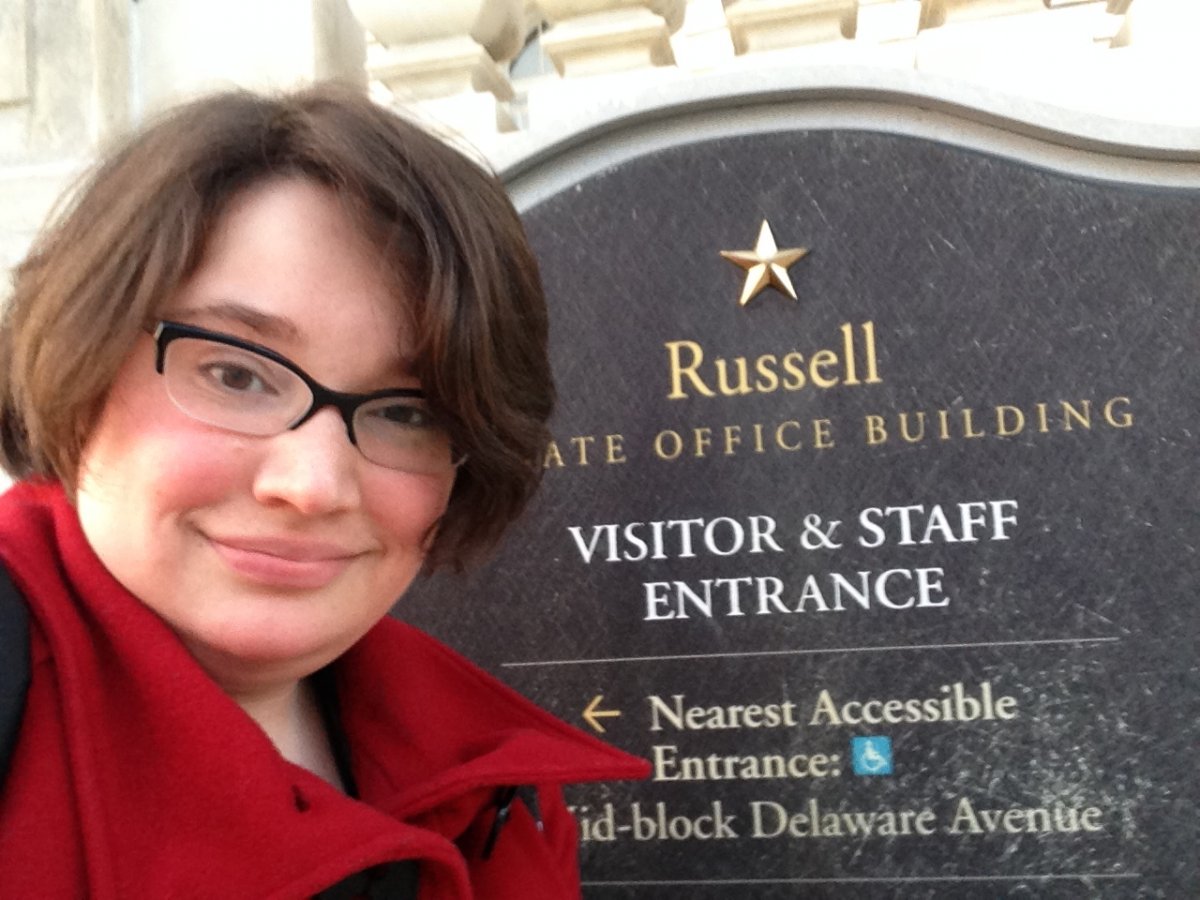 "The LCWS program is an awesome opportunity and one that I hope more Wittenberg University students will take advantage of. I am interning with Senator Rob Portman (R-OH). What I enjoy most about working in the Senator's office is that I don't know what is going to happen day-to-day. One minute I might be answering constituent phone calls and the next I could be giving a visitor a tour of the Capital. Oftentimes, there is very little training for the tasks you have to complete. 
I have answered more phone calls in the past four weeks than I have in the entire rest of my life. We did not get extensive training in working with constituents, it is something that all of the interns at Senator Portman's office had to learn as they went along. The whole process teaches an ability to be flexible and that is not something they teach in a classroom. 
Regardless of your major, there are so many opportunities to be had in DC. My main goal for living here was to gain life experience. I am only four full weeks in to a three-month program and I have already been to four museums, seen an opera and a musical, began my first (mostly) full time job, and made some great new friends from across the country. 
I can't even imagine what the rest of this semester has in store for me! The LCWS program keeps you busy in an amazing way and I encourage everyone at Wittenberg to take a semester to study abroad or take advantage of US based programs like LCWS."
-Paige Robar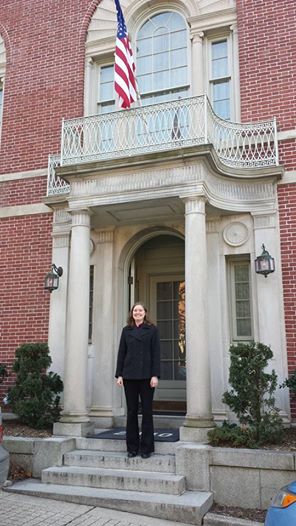 "My name is Bethany Hagen, and I'm a junior at Wittenberg.  This semester, I'm living in Washington DC with the Lutheran College Washington Semester.  With this program, we stay in condos with other students and are offered amazing experiences each day.  Every week day except for Wednesday, I go to my internship at the President Woodrow Wilson House, where Woodrow and Edith Wilson moved to from the White House after Wilson's presidency.  My days are never the same, but a few of my tasks include writing blog and Facebook posts and helping with daily museum functions, such as re-setting the rooms after events.  My long-term goal is to compile written lesson plans about Wilson as well as work on new material for teachers in the area to use.  I learn so much each day, and my favorite thing to do is just listen to the awesome staff of the museum talk through things like planning events and running the museum in general.  I could have never imagined everything that goes on behind the scenes, and the staff come up with such creative ways to keep the museum up and running.  I've always been interested in museums, and I'm thankful for the opportunity to get the behind-the-scenes to help me see where I want to go in my future.  Each day, I wake up excited to see what adventures and lessons the new day will bring.  Between my internship, the Wednesday field trips, classes, and the weekends exploring the DC area and hanging out with friends, I find myself both exhausted and extremely grateful for this opportunity."
-Bethany Hagen