English 101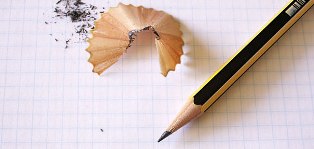 Most Wittenberg students take English 101, either in the first or second semester. The course is designed to introduce students to basic forms and conventions of college writing, to provide the opportunity for frequent practice in writing and revising, and to help students explore various stages of the writing process from planning to proofreading.
Though the focus of each section of English 101 will be dependent upon the professor teaching it, there are some general expectations for the course. In 101, students should learn to:
1) develop ideas thoroughly
2) use rhetorical strategies appropriate to subject and audience
3) focus a thesis, develop a valid argument, and support both with appropriate evidence
4) structure an essay by means of developed and coherent paragraphs
5) generate mature and effective sentences, choose precise and expressive language
6) observe the conventions of written prose
7) summarize, quote, and document sources
8) synthesize the ideas or words of others into their own arguments.
All of these abilities will serve students well as they move forward with their writing, both in other Wittenberg courses and in the world beyond.
English 100
Wittenberg also offers English 100, "Introduction to Expository Writing and the Culture of the United States for Non-native Speakers of English." This course is designed to prepare students for English 101 and for college life at an American university. For more information about this course, please contact the English Department: (937) 327- 7057.