Robin Inboden--English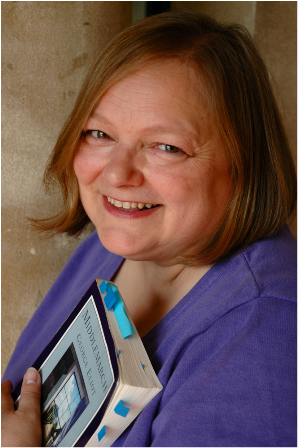 What is the most important thing you want your students to know about writing?
I want students to realize that they are always writing TO someone (even if it's "just" themselves), and that what they write and how they write it says something about who they are, what is important to them, and how they see the world. Care and precision in writing creates that sense vividly.
What is your favorite assignment and why do you like it?
I love assignments that require close reading and analysis because I love to learn the things my students see in what we're reading. Even if the actual interpretation is one I've seen before, it's thrilling to me to read that student's enthusiasm and sense of discovery—for that person, it's the first time that connection exists.  I also love an assignment I give in my upper-level Victorian literature class: to write a dramatic monologue in which the speaker is one of the authors we're studying. It involves research and empathetic thought about the author's life, deep understanding of the dramatic monologue's defining conventions, and a willingness to take risks in diction to achieve harmony in meter and meaning. I've read some really insightful and even beautiful dramatic monologues from that assignment over the years.
How would you describe yourself as a writer?
Versatile. I sometimes joke that the good news is that my collected works now run to four volumes; the bad news is that it's mostly made up of administrative reports, personnel reviews, and letters of recommendation. While I have written a lot of pretty straightforward prose, I also enjoy crafting a well-turned sentence or paragraph in writing criticism. And more recently, I have returned to writing personal essays and found them soul-satisfying.
Other comments you'd like to make about writing at Wittenberg, or writing in general?
Writing is a mark you leave on the world. Make it count.