Matt Smith--Communication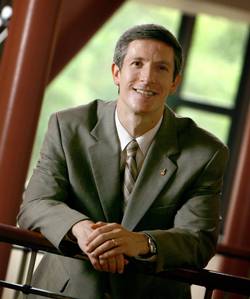 What is the most important thing you want your students to know about writing?
It sounds clichéd, but I think students need to know that writing is a process, not just a product. I've encounter the misconception that any writing assignment is simply an isolated task needing to be knocked out one evening, and so many students sit down the night before an assignment is due and bang out an essay, not appreciating that good writing most often moves through multiple drafts and improves with time, input, and revision.
What is your favorite assignment and why do you like it?
Well, I love the ethnographic studies my students do each summer at Comic-Con International in San Diego. Students take their experiences as participant-observers of the largest popular culture convention in America and focus on the aspect of the event of their choosing. I've had fascinating studies focus on everything from the norms of waiting in line to the phenomenon of cross-play (dressing as a fictional character of the opposite gender). Every year I learn about some new aspect of popular culture that I didn't know before.
How would you describe yourself as a writer?
I learn through writing. When I set down to draft an essay, I usually have a theme and a title but few conclusions. However, I'm always amazed at what I learn about a topic (or myself) as I put words on to a screen. Making connections through my writing is an exhilarating experience.
Other comments you'd like to make about writing at Wittenberg, or writing in general?
I'm proud to be a part of an institution that prioritizes education in writing across the curriculum. Moreover, I'm proud that we not only prioritize it but can point to data that demonstrates our graduates are better writers coming out of Wittenberg than they were going in. That's education!