Fred Tiffany--Economics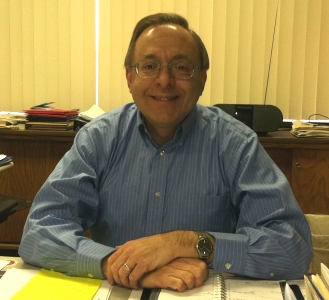 What is the most important thing you want your students to know about writing?
Good writing and clear thinking are inseparable. If you can't explain something in words, you don't really understand it, at least in the social sciences. 
What is your favorite assignment and why do you like it?
I like having students work in teams, thinking together and then writing separate chapters that make up a larger report.  Being able to do this is an important job skill, as I learned in my days as a transportation-economics consultant.  It also allows for better thinking when you have to explain your ideas to someone else on your team and take into account their critique.  "Two heads are better than one."
How would you describe yourself as a writer?
Functional, not creative. I write memos, reports, syllabi, exams, etc., not short stories. However, I do like to be creatively humorous when I write exams, and in other documents when I think I can get away with it.
Are there any other comments you'd like to make about writing at Wittenberg, or writing in general?
I urge all students to use the Writing Center. Having someone critique your writing is an important step in producing a finished product. In the consulting firm where I used to work, the writing of everyone, even the president of the company, had to be edited by someone else.