Wittenberg Writes!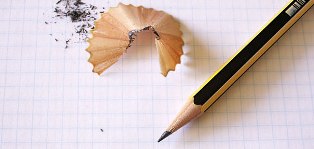 An education that does not teach clear, coherent writing cannot provide our world with thoughtful adults; it gives us instead, at the best, clever children of all ages.     -Richard Mitchell
Writing is important at Wittenberg. It's that simple. We believe that all students should be able to communicate clearly in writing, both in their classes and once they graduate. As our catalogue says, "We recognize that the ability to write well is fundamental to achieving success in a career and in civic life." Professors in all disciplines teach writing, too. To find out what many of them think important about writing, visit the faculty page.
To help both students and faculty with writing in their classes, we have designed this web site as a clearinghouse. You are here able to find information about the writing requirements in general, about English 101, and about writing-intensive courses: use the tab above to find our pages. There are also writing resources, a list that we will update as often as we can. If you have any questions or suggestions about this site, or about writing at Wittenberg, please e-mail the director of the Writing Center, Mike Mattison: mmattison@wittenberg.edu.
To learn more about the Writing Center, click here...