Welcome to Business Services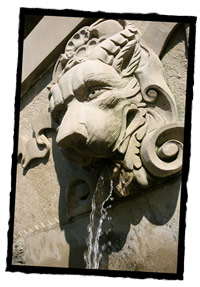 Customer service and the effective stewardship of University resources are important to us. We encourage you to provide advice, recommendations, or any feedback that would result in a more effective use of our resources.
If you have questions about the services that we provide or if you need assistance, please feel free to contact us.
What is Business Services?
Purchasing - This office will assist you with properly initiating purchases made on behalf of Wittenberg University.
Accounts Payable - This office processes payments to University suppliers for goods and services.
Warehouse - A complete inventory of frequently used stationery and office supply items are available. The warehouse is also the central receiving facility for all purchases made either with a University Purchase Order or a University Credit Card.
Bookstore - Textbooks, Wittenberg clothing and gift merchandise are available for purchase
Dining Services - Student Meal Plans and food services are provided for all students. In addition, catering services are available for university and non-university events.
Frequently Requested Resources: