Applying to Graduate School
Printer-Friendly Version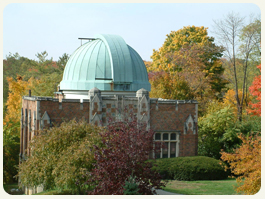 Does your career path require more schooling?  Graduate or professional school may well indeed be your next step; it can be incredibly difficult, but also incredibly rewarding in a lot of ways.  If you're not sure where to begin, follow our guides below!
Be sure to check the calendar for any visiting graduate or professional schools coming to campus as well as to check the date for next year's Graduate School Fair.
Click the link for details on the Annual Graduate School Fair
Graduate School Guide
1. Identify Programs That Match Your Interests
2. Evaluating Programs
Using Criteria
The following criteria are provided to give you a starting point – only you will know what other questions you need to ask to determine how well the program fits your needs. Once your list of questions is developed, use multiple sources of information as part of you investigation (e.g., reading published material, interviewing students enrolled in the program and its graduates). Be sure to check with Wittenberg faculty as part of the evaluation process: they might have faculty contacts at the schools you are considering.
Program Curriculum
Do the course descriptions sound interesting?
What specializations are available?
Does the curriculum directly support your career goals?
Does the program focus on theory and research, or does it emphasize application of knowledge and skills?
If practicums are required, is there a good variety of practicum sites?
Faculty
What is the faculty to student ratio?
Do they hold degrees from leading institutions?
What type of special recognition have they earned (e.g., awards, grants, etc.)?
What have they published?
Do the top scholars teach, or are they primarily involved in research?
Is there diversity in both cultural backgrounds and research interests?
Program Reputation
Is the program accredited? Accreditation is particularly important in fields that require licensure. For instance, it is easier to get approval to take the licensure exam for psychologists if you have graduated from a fully- accredited program.
Is the program well-established or relatively new?
Is the program nationally ranked in terms of excellence?
Cost
What are the tuition and fees?
What types of financial aid are available?
What are the state requirements for becoming a resident (i.e. how soon can you become a resident to avoid paying tuition for out of state residents)?
Campus Facilities
What is the quality of the library, recreation center, and other areas designed for studying or student interaction?
Are there an adequate number of computer labs?
How comfortable are the classrooms?
Career Services
What type of employment assistance does the program or university as a whole provide?
Are these services only available to current students or are alumni eligible as well?
With which companies or organizations do graduates tend to find employment?
Geographic Location
Taking into account the weather and social/political climate, can you picture yourself living there for a minimum of two years?
What are employment opportunities in the area?
Is there a public transportation system?
3. Financing Post-Graduate Studies 
Fellowships & Grants
Awarded on the basis of academic achievement, do not have to be repaid.
Normally include a stipend for living expenses and tuition.
Generally go to students that departments most want to attract.
Start looking for funding early. Even someone with an excellent undergraduate record can have trouble finding money for graduate school.
Assistantships
Usually involve working 10-20 hours per week in a teaching or research capacity in exchange for a monthly salary and/or tuition reduction.
Requests for information on teaching or research assistantships should be made directly to the academic departments of interest to you.
Some institutions have Resident Assistantships that provide a monthly salary and/or room and board in exchange for working in undergraduate residence halls. To inquire about these positions, contact the school's director of residence halls.
Loans
About 75% of all graduate financial aid is in the form of loans.
In addition to federally sponsored loan programs (e.g., Stafford Student Loans), there are many private lenders to choose from.
Contact the institution's financial aid office for information about these loan programs.
Resources
Cash for Grad School: The Ultimate Guide to Grad School Scholarships (Phillip McKee, Cynthia Ruiz McKee, July 2003)
4. Application Process
Junior Year Timeline
Spring
Conduct preliminary research of programs.
Develop and prioritize a list of programs to apply to.
Collect information about required admissions test(s).
Determine if you can prepare for the admission test(s) on your own or if a test preparation course is needed.
Summer
Take admissions test(s) if ready. Otherwise, begin preparation process.
Request letters of recommendation (faculty have more time during the summer term to accommodate such requests).
Open a credential file in Career Services
Begin writing application essays.
Senior Year Timeline
Fall
Have application essays critiqued, preferably by a faculty advisor.
Take admission test(s).
Submit completed applications.
Complete financial aid forms and apply for relevant scholarships. (Note: Financial aid deadlines are usually earlier than regular admissions deadlines. Generally, if you want to be considered for aid, your entire application package needs to be submitted by the financial aid deadline.)
Have transcripts and letters of recommendation forwarded to programs.
Check with programs at least two weeks prior to deadlines to be sure your application file is complete. This will give you time to rectify any problems.
Spring
Visit top choices if possible.
Cross your fingers and hope for the best!
Keep track of acceptances, rejections, and wait lists. If you are on a wait list, the following questions will yield useful information.
How long is the wait list?
Are the wait list students ranked?
If so, what is your rank?
Can wait list applicants supplement their files with updated transcripts or additional recommendations?
Contact programs who turn down your application to find out how you could increase your chances if you were to apply again. Ask for specifics. Do you need.more work or volunteer experience? .stronger letters of recommendation? .a higher GPA? .a more focused personal statement? .better admissions test scores? The feedback you receive will help you to determine if it is in your best interest to apply again. If your GPA is the issue, you can take a couple courses as a non-degree graduate student to establish a graduate level GPA.
Credential Files
A credential file is an official repository of recommendation letters. When a faculty member or other professional writes a letter on your behalf, you can have him/her:
Send the letter directly to the program to which you are applying
Provide you with the letter, which you will then need to copy and send to the admissions committees, or
Submit the letter to Career Services credentials service, which will mail copies of the letter for you.
(You can select a confidential or non-confidential file.) The first and third methods are preferable because admissions committees usually give more weight to recommendations you do not have access to, as they assume these letters will be a more honest description of you skills, aptitudes, personality, etc.
You may choose to file two sets of letters with Career Services-one set for graduate/professional schools and another set for prospective employers. Write a note stating which references are to be used for which objectives and submit it to Career Services to be included in you file. Letters of Recommendation filed with us are kept in our office for one year after graduation and sent to graduate schools and employers upon request. (The first 5 sets are free. Additional sets are $3.00.) Thereafter, they are sent to your alumni file, and may be "reactivated" by calling Career Services.
Guidelines For Obtaining Recommendations for Applying to Grad School
Get 3 letters-usually 2 from professors and 1 from either a former employer or someone who has supervised you in some capacity (e.g., coach, community service site supervisor, student organization advisor).
When possible, choose someone who is familiar with you on a number of levels (e.g., in the classroom and as a student employee; on a committee and the track team). Many faculty will not provide recommendations for students they have taught in only one class.
When asking for a recommendation, start off by asking if the person feels he/she knows you well enough to write a meaningful letter and watch for any reluctance. You do not want to run the risk of getting a vague or unfavorable recommendation!
Supply the writer with credentials that will help him/her support the letter with facts. (Attach your resumé, transcript, special reports, or a list of accomplishments.)
Make sure the writer knows your career or graduate/professional school objective(s). It's helpful to share a list of the programs to which you are applying along with application deadlines for each program.
If you want the writer to submit a letter to your Career Services credentials file, remember to give him/her a copy of the necessary form. Graduate/professional schools often send their own recommendation forms with applications. Since their purpose is the make sure that relevant areas are covered, you should have your reference writers use those forms rather than the generic form available from Career Services.
5. Admissions Tests
Which Test Do You Need to Take?
These are the main four admission tests:
Graduate Record Examination (GRE)
Graduate Management Admission Test (GMAT)
Law School Admission Test (LSAT)
Medical College Admission Test (MCAT)
The GRE is the "general" test that is required for admission to a wide variety of graduate programs in the Humanities, Arts, Biological Sciences, Social Sciences & Behavioral Sciences, Physical Sciences, and Engineering. It includes a "general test" that measures verbal, quantitative, and analytical skills. A "subject test" that is designed to measure your knowledge of subject matter related to a specific field is required by some graduate programs in Biochemistry, Biology, Chemistry, Computer Science, English Literature, Mathamatics, Physics, and Psychology. You'll need to check with the graduate programs that you are considering to see if they require the subject test.
The GMAT is a standardized test used mostly by MBA programs. There are timed sections and essay portions.
The LSAT is required by the American Bar Association for admission to any of the law schools that are members of the Law School Admission Council (LSAC). The test measures reading and verbal reasoning skills. Many law schools require that the LSAT be taken nine months before law school begins. The Law School Admissions Council recommends taking the test earlier-12 to 15 months before law school begins.
The MCAT tests a wide range of skills (e.g. problem solving, critical thinking, and writing) and knowledge of science concepts and principles that are prerequisites to the study of medicine. Almost all U.S. medical schools require the MCAT for admission.
If you're considering programs in disciplines other than the ones listed above, you need to check with professional schools in that field to find out what test they require.
Preparation Tips
If you have the time, motivation and self-discipline or generally do will on standardized tests, then a do-it-yourself approach will probably be sufficient preparation.
Each test vendor provides free practice tests at their web sites:
A wide assortment of study packages, which combine books and software, are also available in bookstores. Popular titles include those published by Barrons, Arco, and Kaplan.
Another option when preparing for an admission test is to take a commercial test review course if you can afford the fee. When considering this alternative, it is a good idea to speak with people who have taken the course you are considering. The largest vendors are Kaplan (www.kaplan.com; 1-800-KAP-TEST) and Princeton Review (www.princetonreview.com), both of whom can provide references for you to contact to evaluate their preparation courses. The following questions are useful when evaluating these courses:

How much actual classroom time does the course provide?
Does it include questions from real tests?
How much time is devoted to teaching test taking strategies versus test content?
6. Application Essays 
Most programs require you to answer at least one essay question as part of the application process, and this usually pertains to why you are seeking acceptance (i.e., a statement of purpose). On-line advice on how to write an effective application essay is maintained by the Rensselaer Polytechnic Institute Writing Center. In general, your statement of purpose will need to prove your interest in and dedication to the program's area of study, and do so in a way that sounds sincere. Admissions committees prefer essays that reflect a familiarity with the faculty's research interest and indicate how your own interests relate to the work being done by select faculty members. Note: If you find yourself "stretching the truth" in order to convey interest about a filed of study, you need to evaluate why you are applying in the first place
Resources
How to Write a Winning Personal Statement for Graduate and Professional School (Stelzer, 1997)
7. Discipline Specific Resources 
Law Schools
Wittenberg Pre-Law Association (faculty advisor: Heather Hadar Wright)
http://www.nalp.org/content/index.php?pid=21
www.jd2b.com
http://www.law.indiana.edu/index.shtml
Executive MBA Council
http://www.emba.org/index.htm
Medical Schools
Wittenberg Pre-Health Professions Club (faculty advisor: Wendy Gagliano)
The Student Doctor Network
Sciences
Real Guide to Grad School, 2001-2002: The Humanities (Edward Batchelder and John Palattella)
Humanities
The Ph.D. Process: A Student's Guide to Graduate School in the Sciences (Bloom, 1998)
Seminaries & Divinity Schools
ELCA Seminaries
8. Scholarships and Fellowships