About The Wittenberg Co-op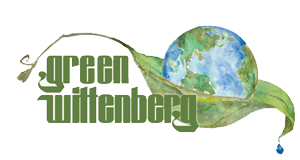 As notions like food miles and sustainable agriculture found their way into daily conversation, more consumers became concerned about the connections between their food choices and the environment. The result has been a dramatic upswing in sales of organic foods, a more than fourfold increase between 1997 and 2007 according to the U.S. Department of Agriculture.
Southern Ohioans concerned about responsible food choices are a fortunate group because our region offers a rich supply of locally grown and organic produce, meats, dairy products, and other edibles. But few of our supermarkets are apt to identify or even carry many of these products, and tracking down all these goods directly from our area farms, dairies, apiaries, orchards, and specialty stores can be a time- and fuel-consuming task for the individual consumer.
Enter the Wittenberg Food Co-op. Since the fall of 2007, this organization has been making local, organic, fairly traded, and community-supporting products more readily available to the Wittenberg community. And the effort is paying off. In its first year, the co-op offered more than 50 distinctive produces and sold more than 100 pounds of locally grown apples, 194 loaves of bread from a local baker, 116 pounds of fairly traded organic coffee beans, 73 pounds of honey made by Ohio bees, and 268 pounds of local, free-range Thanksgiving turkeys.
For more information on the way the co-op functions, visit the How It Works page. Also note that the co-op functions entirely on volunteer energy. For information on how you can help the coop expand its operations, please contact Katie Warber at kwarber@wittenberg.edu or any other co-op organizer listed on the contacts page.