About Our Suppliers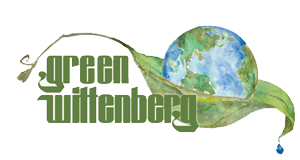 All of our products have some feature that may make them appealing to conscientious consumers, but those features vary. The following key provides a quick means of assessing whether a given supplier accords with your own consumer values and interests.
L = locally grown and/or produced
LB = a local business (some products or ingredients may come from outside the state)
C = Community-oriented business
O = organically grown or produced
FR = free-range and growth-hormone-free
FT = Fairly traded
Andelain Fields (L, C, FR)
5545 Ballentine Pike
Springfield, OH 45502
Clark County
Phone: (937) 408-7163
Email: info@andelainfields.com
Web page: http://www.andelainfields.com/
Those familiar with the Springfield Farmer's Market (which runs on Saturdays, 9:00-1:00 at the Heritage Center) will likely know Ed and Sherry Chen. Both Ed and Sherry, who own and run Andelain Fields, have been energetic in promoting the community market and the local food movement more generally in our area (which is why this supplier earns a "C" among its descriptors). Located just 9 miles northwest of campus, Andelain Fields provides the area with quality free-range chickens fed with organic grains.
Bowman Landes (L, FR)
6490 E. Ross Road
New Carlisle, Ohio 45344
Clark County
Phone: 937-845-9466
Email: info@bowmanlandes.com
Web page: http://www.bowmanlandes.com
Bowman Landes has been providing free-range, grain-fed, and growth-hormone-free turkeys since 1948. Long before environmental concerns were widespread, this company's efforts to provide quality birds to discriminating consumers led them to avoid practices that would have altered the flavor of the meat. As it turns out, their long practice of closely managing the food they give their birds also has a beneficial environmental effect since the feed, which is grown at the Bowman Landes Farm, is also locally produced.
The Dollingers (L, O)
Cathie Dollinger is known to most people in the Wittenberg community as the dependable and efficient coordinator in the Assistant Provost's office, but she and her husband Gary also manage to run a family farm, one that produces no small number of delicious, organic chicken eggs. And while the farm itself qualifies as local, the fact that Cathie brings her cartons to campus in her daily commute means that these eggs are officially the most carbon neutral product we offer: no additional miles were traveled in bringing these cartons to the distribution point. Unfortunately, Cathie and Gary are never sure how many eggs their chickens will produce in any given week, so there are no advance orders for this product. The eggs will, however, be available on distribution days on a first-come-first-served basis.
Freshwater Farms (L)
2624 N. US 68
Urbana, OH 43078-9537
Champaign County
Phone: (937) 652-3701 or (800) 634-7434
Email: drdave@fwfarms.com
Freshwater Farms is the largest indoor fish hatchery in Ohio, and that capacity allows this Urbana operation to provide this region with locally raised rainbow trout, largemouth bass, bluegill, and catfish. It's true that the debate about the environmental soundness of wild versus farm-raised fish continues to rage—advocates of the former point to the risk of disease in fish restricted to small spaces and fed on a diet of pellets while the proponents of farm-raising note the problem of overfishing our open waters—but there's no question that Freshwater Farms is our best source for local seafood.
Heini's (L)
6005 County Road 77
Millersburg, OH 44654
Holmes County
Phone: (800) 253-6636
Email: info@heinis.com
Web page: http://www.heinis.com/index.html
Established in 1935, Heini's has specialized in cheeses produced in Ohio's Amish country, and to this day most of their staff is Amish. The Amish connection means that even if the products don't always qualify as organic, they are produced with all natural ingredients and their livestock are free of artificial growth hormones. All their cheeses and yogurts are produced at their Millersburg location, which is about 160 miles northeast of campus.
Huck's Orchard (L)
556 New Love Road
South Charleston, OH 45368
Clark County
Phone: (937) 568-5459
Huck's Orchard is a local grower offering over 50 varieties of apples as well as some cherries, peaches, and pumpkins. The produce at this orchard, located just 9 miles from campus, is not organically grown, but Huck's Orchard does not use chemical fertilizers and limits pesticide use to six-week cycles.  Huck's also provides the co-op with some excellent cider in season, though be advised that this beverage is of the non-pasteurized sort which can be a problem for toddlers and for other folks with sensitive stomachs.
Ike's Bees (L)
Williamsport, OH
Pickaway County
Wittenberg alum and cross-country standout Isaac Barnes ('99) is known to many people as the winner of the 2007 Flying Pig Marathon, finishing with a 2:33 time, but to coop buyers, he's known primarily for providing high quality local honey. While the honey isn't officially organic—a designation which demands that beekeepers control where the bees gather their pollen—Isaac uses no chemical pesticides and relies on garlic and mineral oil to control mites. And the bees in his apiary, located near Williamsport, are doing their work about 50 miles from campus.
Mohr Animal Acres (L, O, FR )
1262 West State
Urbana, OH 43078
Champaign County
Phone: (937) 484-5950
Email: trudy@mohranimalacres.biz
Web page: http://www.mohranimalacres.biz/Home_Page.php
Mohr Animal Acres was established explicitly to provide consumers with organic, humanely raised animal products including pork, poultry, beef, and lamb. The company has also begun producing cheese which could qualify as semi-local since the dairy comes from their own cows in Urbana but then takes a short trip to Berne, Indiana, where it is cultured and returned. That's about 180 miles round trip, which is still a tenth of the distance traveled by much of the food that reaches our plates—and far less than those imported cheeses in the supermarket.
On the Rise (L, C, FR)
4177 Dialton Rd.
Springfield, OH 45502
Clark County
Phone: (937) 964-1402
On the Rise will be familiar to many on Wittenberg's campus as a favorite community service opportunity for students, but this fine organization is also now a supplier for the co-op. Located about 9 miles northwest of campus, On the Rise helps at-risk youth in Springfield City Schools by teaching them how to raise chickens, goats, and a handful of other farm animals. In the process of being immersed in a 4-H kind of situation, the students have opportunities to reflect on their experiences both on and off of the farm, and they learn the key role that responsibility plays in making a farm work. That responsibility gets its reward when the products the students helped to create actually go to market and get purchased. In order to provide some of that reward while also promoting another good source for local food, the coop is offering On the Rise bratwurst. These brats are made from goat's meat, which is a much leaner source of protein than most red meats because the fat tends to stay around the periphery rather than getting marbled within the meat itself.
Peifer Orchards (L)
4590 US 68 North
Yellow Springs, OH 45387
Greene County
Phone: (937) 767-2208
Email: contactus@peiferorchards.com
Web page: http://www.peiferorchards.com
Peifer Orchards traffics mainly in apples, 25 different varieties of them grown in orchards about 10 miles south of campus, and the cider squeezed from those apples later in the fall is pretty wonderful. The owner, John Peifer, and his two slightly obese chocolate labs, also tend a storefront just north of Yellow Springs on route 68 that offers a good selection of other Ohio-based products such as Amish butters, jams, honey, and maple syrup.
Running Bare Ranch (L, O, FR)
5656 Fletcher Chapel Rd.
Springfield, OH 45502
Clark County
Phone: (937) 325-9455
Email: Daccurso1@woh.rr.com
Running Bare has been offering organic, free-range bison meats to consumers and finer restaurants in this area since its inception in 2001. In fact, if you see bison on a menu at Seasons Bistro, Cecil and Lime, or The Winds, you can pretty much guarantee the meat is coming from this ranch, which is located just 7 ½ miles southeast of campus.
Sacred Grounds Organic Coffee Roasters (O)
65 Ericson Court #3
Arcata, CA 95521
Phone: (800) 425-2532
Email: info@sacredgroundsorganic.com
Web page: http://www.sacred-grounds.com/index.html
Sacred Grounds is not a local business, but then when you're dealing with coffee, nothing is going to be all that local. There is a strong Wittenberg connection, however, in Beth Heiliger Dominick, an alumnus who owns the company and serves as the roastmaster. Since 1997, when Beth graduated, the company has specialized in high-quality organic beans, and while the coffee isn't certified as Fair Trade (for reasons that can be found on the Sacred Grounds website), the company does have an expressed policy of promoting equitable trade.
The Spice Rack and Bulk Foods (LB, O)
5544 S. Iddings Rd.
West Milton, OH 45383
Miami County
Phone: (937) 698-5783
The Spice Rack is a small, locally owned retailer who provides the coop with a good many of its organic grains, pastas, and snacks. Located south of Dayton, this retailer brings its products a bit closer to campus every Saturday when it takes part in the Second Street Public Market in downtown Dayton.
Three Sisters Farm (L, O)
Williamsport, Ohio
The THREE SISTERS FARM sells fresh produce at farm markets during the warmer months, but organic farmers Adrienne, Becky, and Jayne Barnes continue to offer their soaps, handmade from natural ingredients, all year long. Use them yourself, give them as gifts. They smell great! At least two of the sisters are Witt alums.
Un Mundo Café (LB, C, O, FT)
800 W. Main St.
Springfield, OH 45504
Clark County
Phone: (937) 323-8355
Email: info@unmundocafe.com
Web page: http://www.unmundocafe.com/
Un Mundo Café is a unique Springfield business, one that grew out of several different visions. The building itself is a former bar in an area of town that has its share of economic struggles. That building was purchased by Rev. Bill McKee, pastor of Good Shepherd Lutheran Church, which is located adjacent to Wittenberg's campus on Fountain. When the café opened its doors in 2006, the management was handed to over to Diana Cuy-Castellanos who brought with her some personal connections to coffee growers in Guatemala. The business is now managed by her sister, Denise Anantharaman, and the proceeds from its business go to support Springfield's Children's Rescue Center, which supports the after-school program The Ark, among other social services in the area. All the coffee at Un Mundo is organic, fairly traded, and roasted in Cincinnati.