Joyner Meets With OSU President Gordon Gee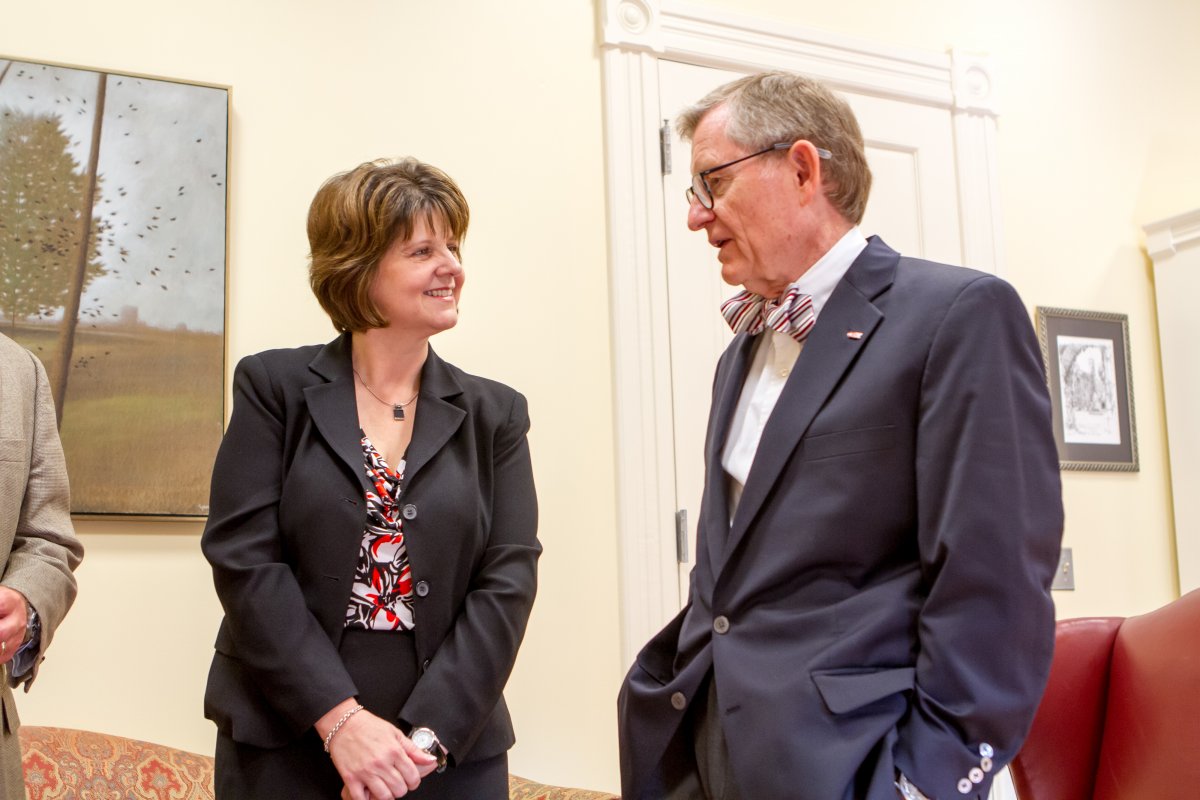 Just a month into taking the helm, President Laurie M. Joyner received an "official" welcome to Ohio higher education from Ohio State University President E. Gordon Gee, July 31, on the Wittenberg campus. 
Gee stopped by Wittenberg as part of his summer tour of 31 Ohio counties, bringing with him State Senator Chris Widener for a brief meet-and-greet. Additionally, State Representative Ross McGregor attended the event, which also allowed Gee to meet Wittenberg faculty with OSU ties.
Sarah Fortner, assistant professor of geology and environmental sciences, and Stefan Broidy, assistant professor of education, both took time to greet Gee. Fortner earned her M.S. and Ph.D. from OSU, while Broidy earned his B.A., B.S., M.A. and Ph.D. from OSU.