President Joins Students During Activities Fair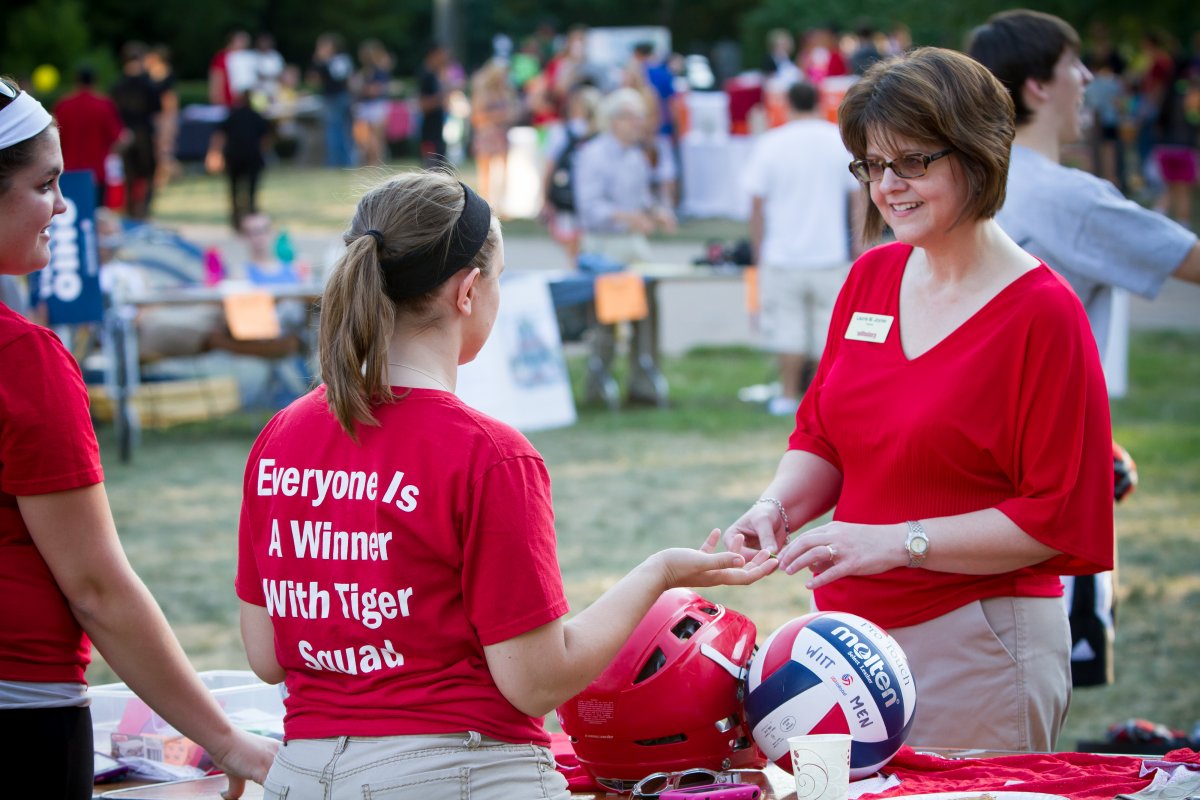 One of the popular highlights at the start of the academic year, the annual Student Involvement Fair offers the opportunity for students, faculty and staff to come together to discover the many ways to become engaged with co-curricular activities.
As part of this event, faculty and staff volunteer to serve food and engage in conversation with campus. About 1,100 individuals participated this year, including Wittenberg's new president, Laurie M. Joyner, Ph.D.