University Embraces Diversity During Rededication Ceremony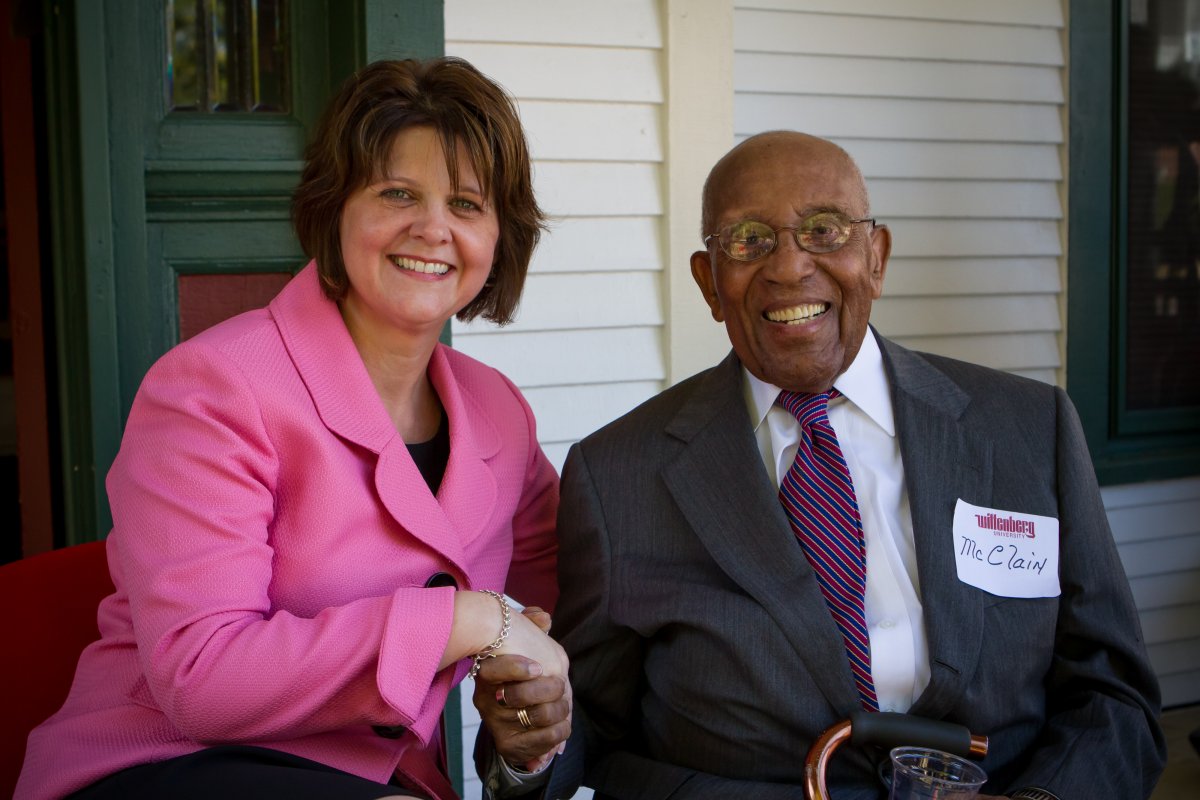 A wide range of Wittenberg University community members gathered at 825 Woodlawn Ave. on Aug. 29 to celebrate a Civil Rights pioneer as the former William A. McClain Black Culture House became the William A. McClain Center for Diversity.

"Judge McClain, today we stand together to celebrate the rich diversity of this campus – diversity that contributes to excellence, strengthens our community and models an institutional commitment to justice," said President Laurie M. Joyner. "We stand together because of a number of students, who, like you, embrace change, foster respect and see the interconnectedness of our shared humanity. We stand together today as reflections of our mission."
Following a renovation last year, the McClain Center now houses the offices of the American International Association (AIA), Concerned Black Students (CBS) and Gay/Straight Alliance (GSA), bringing the resources of these organizations together under one roof and providing a new venue for group activities.
"Now the students who are most active in promoting diversity awareness at Wittenberg will pursue their mission in a location where interaction between groups is routine, where student group presidents regularly report to each other, and where their environment serves as reminders of experiences represented within the center's doors," said Rick Incorvati, associate professor of English and GSA advisor. "This arrangement increases the opportunities for our students to learn from each other, and it may also enrich the ways they carry out their social awareness mission on this campus."
Other speakers at the event included Associate Dean of Students and Director of Multicultural Student Programs John Young, the current presidents of CBS, AIA and GSA, the Honorable Judge William A. McClain, Wittenberg class of 1934, Wittenberg Board emeritus member Ronald Woods, class of 1969, and Chaunta Banks, class of 2013, student director of the newly named McClain Center for Diversity.