Coin Toss Honors 1969 Team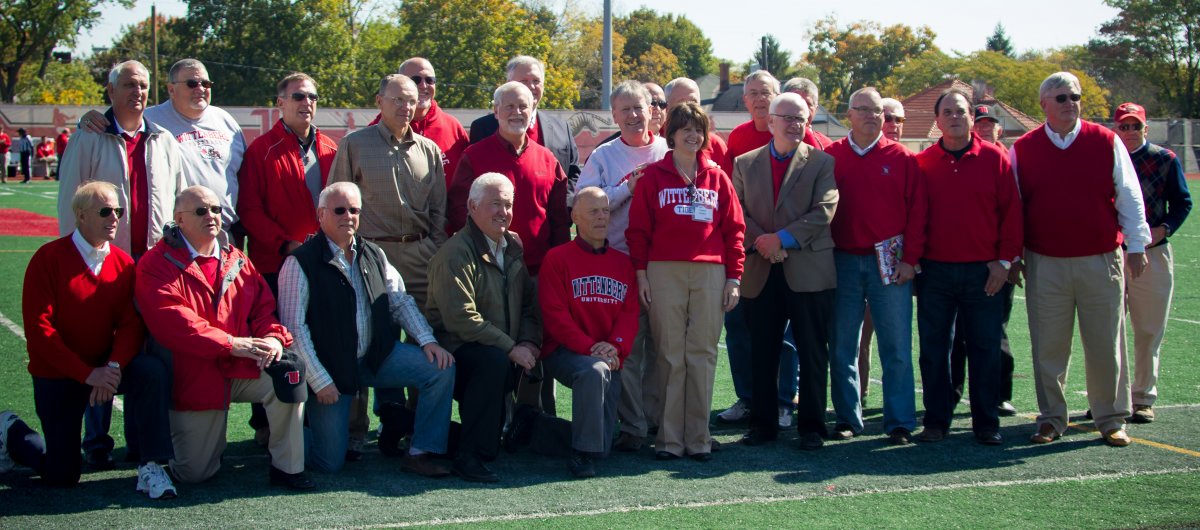 Just minutes before the Tigers took on the Wabash Little Giants, Oct. 6, members of Wittenberg's 1969 National Football Championship team took to the field to participate in an honorary coin-tossing event with President Laurie M. Joyner. The event marked a day of celebration for the 1969 team, which remains among the finest in small college football history and one of just two teams in the illustrious history of Wittenberg University football to finish the season unbeaten with 10 or more wins.
More than 40 years after the team's win in the first-ever Amos Alonzo Stagg Bowl, it isn't the games or the trophies or the accolades that members of the 1969 football team remember most. It is the people, the place and the passion – not to mention the rigorous practices and training sessions that bonded a group of young men to their first-year head coach Dave Maurer and prepared them for an unlikely run to an undefeated season.