President Celebrates Wittenberg Golf
To provide opportunities for celebrating student success, President Laurie M. Joyner is scheduling a series of breakfast meetings with various groups throughout the year. On Oct. 18, Joyner met with members of the Wittenberg men's and women's golf team along with Head Coach Jeff Roope during a special breakfast in the Bayley Alumni House.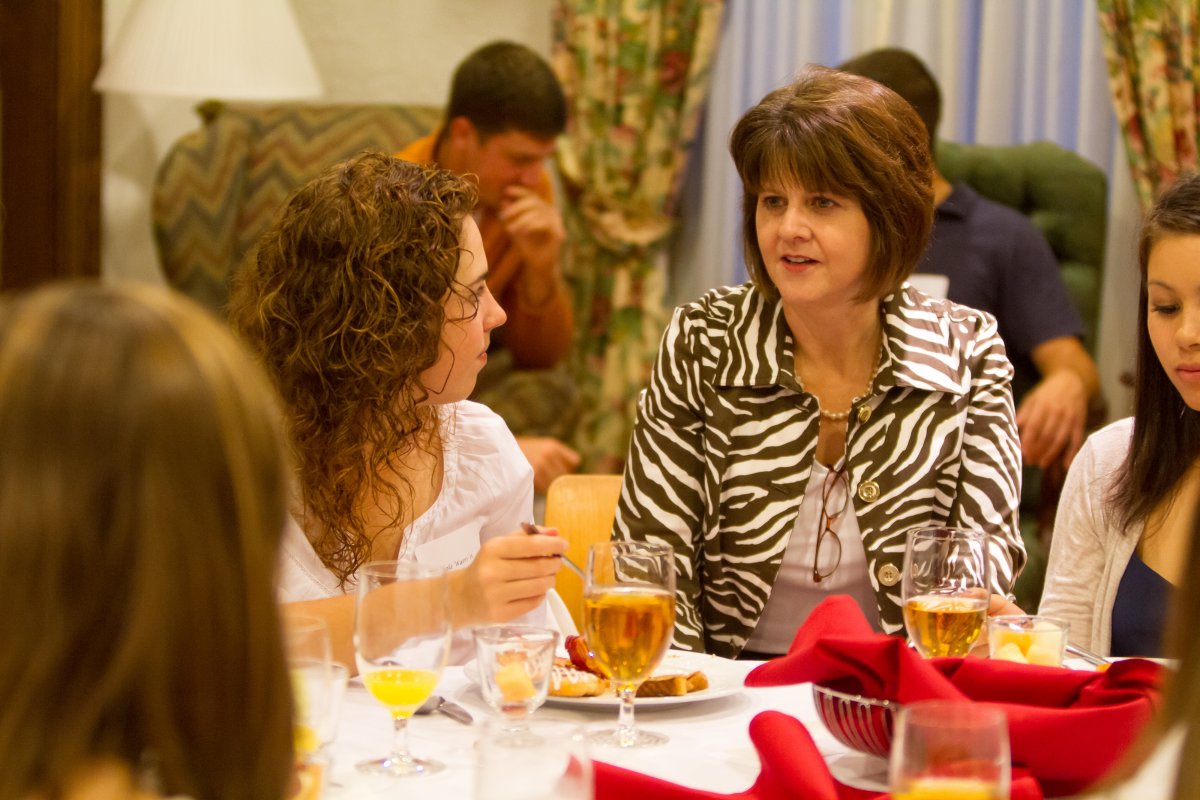 Prior to the final tournament of the fall season, the men's golf team moved to No. 1 in the GolfStat rankings, a statistical compilation of scoring average. It is the first time Wittenberg has ranked first in the GolfStat rankings in at least 20 years, possibly ever. The team is currently ranked seventh in the nation in the latest poll. The team total of 285 in the second round of Gordin Classic was fifth-best in program history.
For the women's golf team, it ended the fall season ranked No. 18 in the national poll and No. 9 in the GolfStat scoring rankings, the best in the program's nine-year history. The team also won two of five tournaments in the fall, starting with a win at Denison Sept. 8-9 and at home in the Pat Clouse Invitational Oct. 13-14. Additionally, women's golf broke the school record for team round with a 306 in the second round of the Birmingham Southern College Southern Shootout.