Men's Basketball Enjoys Breakfast With President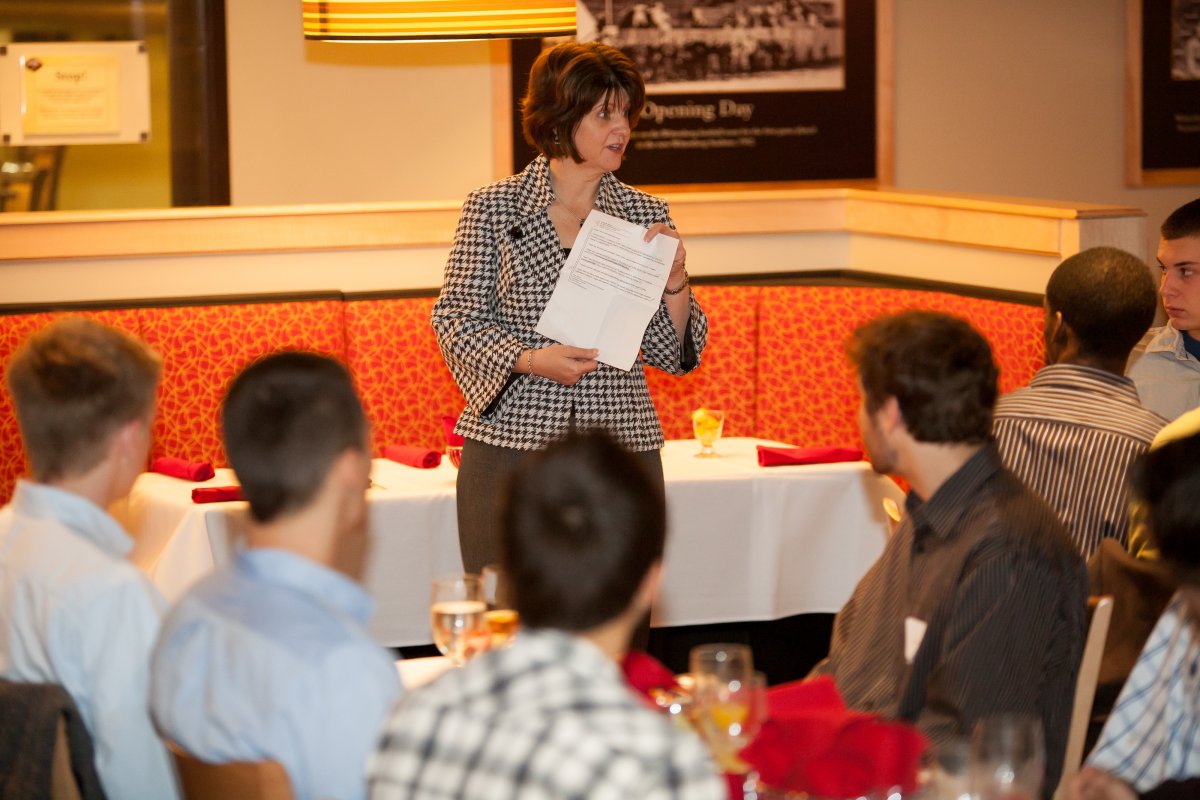 To encourage opportunities to celebrate student success, President Laurie M. Joyner is scheduling a series of breakfast meetings with various campus groups throughout the year.  On Oct. 19, Joyner met with members of the Wittenberg men's basketball team along with Head Coach Bill Brown, Assistant Coach Travis Schwab and Assistant Coach Alan Watson during a special breakfast in Founders.
Coming off the 2011-12 season in which the Tigers posted records of 24-7 overall and 14-2 in the NCAC, including a conference regular season championship, the men's basketball team graduated one of the largest senior classes in program history. The Tigers have reached the NCAA Division III Tournament each of the last two years, making the second round in 2011 and the national quarterfinals (Elite 8) in 2012.
Additionally, the program has the most wins and second-best winning percentage in NCAA Division III history. The Tigers have not had a losing season since 1956-57, the longest such streak in all of college basketball (regardless of division). The team also has the most NCAA Division III Final Four appearances in history (7).