Volleyball Honored by President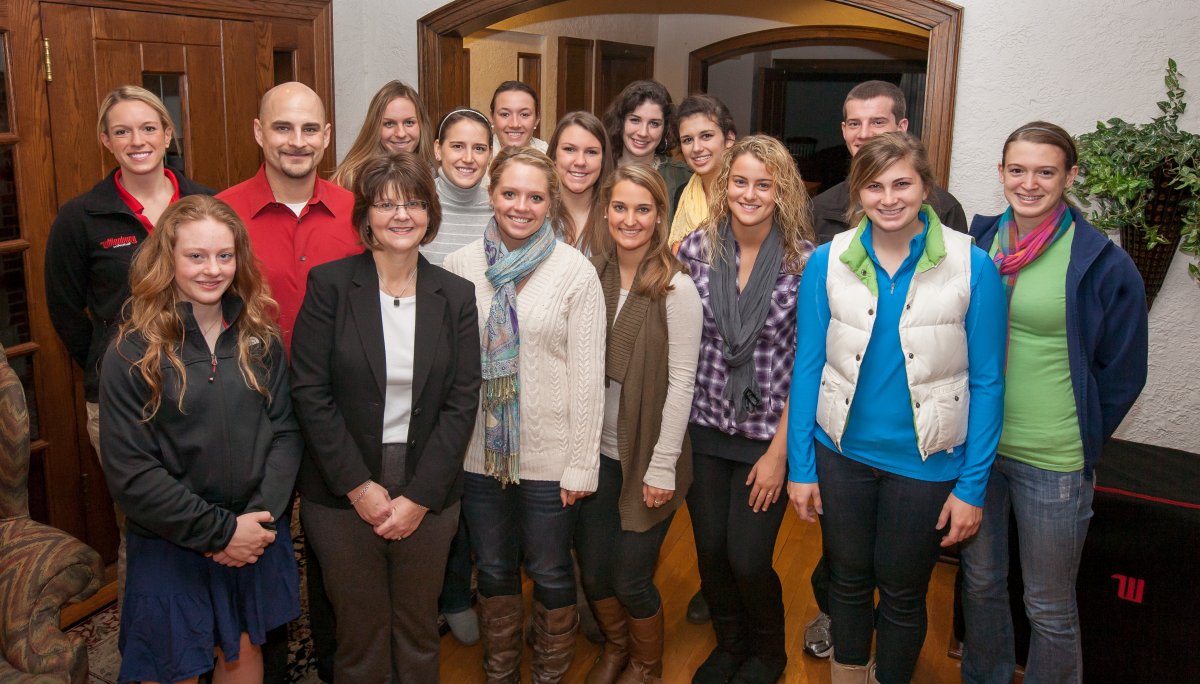 To encourage opportunities to celebrate student success, President Laurie M. Joyner is scheduling a series of breakfast meetings with various campus groups throughout the year.  On Oct. 22, Joyner met with members of the Wittenberg volleyball team along with Head Coach Paco Labrador and Assistant Coach Amy Cox during a special breakfast in the Bayley Alumni House.
Wittenberg's volleyball team clinched its seventh straight NCAC regular season title and 17th overall since entering the league in 1989. Wittenberg will host the annual NCAC Tournament Nov. 2-3, which the Tigers have won five straight times and 16 times in total.
In 2011, Wittenberg won the NCAA Division III national championship in its 17th all-time national tournament appearance. The Tigers have participated in the NCAA Division III Tournament 16 straight years, reaching three other Final Fours. The team is currently riding winning streaks of 35 straight NCAC regular season matches and 10 straight NCAC Tournament matches.