Top CROP Walkers Dine At BP House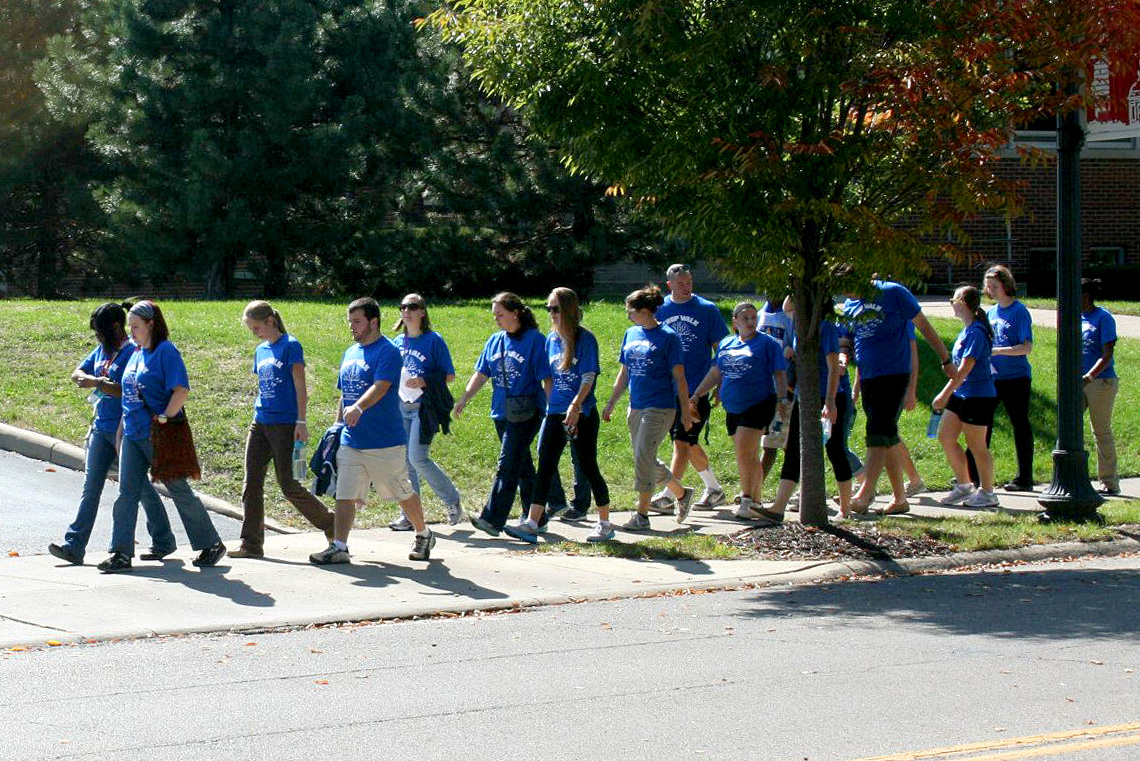 For the last 24 years, Wittenberg's Weaver Chapel Association (WCA) has rasied money to fight hunger through its annual CROP Walk. In celebration of WCA's efforts, President Laurie M. Joyner welcomed this year's top student fundraisers to her home for dinner, Nov. 1.
The CROP Hunger Walk, a ministry of Church World Services (CWS), is organized by students in the WCA and their advisor, Matevia Endowed University Pastor Rachel Tune. The event not only raises money to fight hunger at home and around the world, but it also provides an opportunity to raise awareness of hunger issues and the work of CWS/CROP.
"There has been a CROP walk on campus since 1988," Tune said. "Monies raised have ranged from $300 to $2,500 per walk, and in recent years 80-120 walkers participate annually. Not all raise money, but even just having people participate raises awareness and helps us to know our community."