Dance Concert Energizes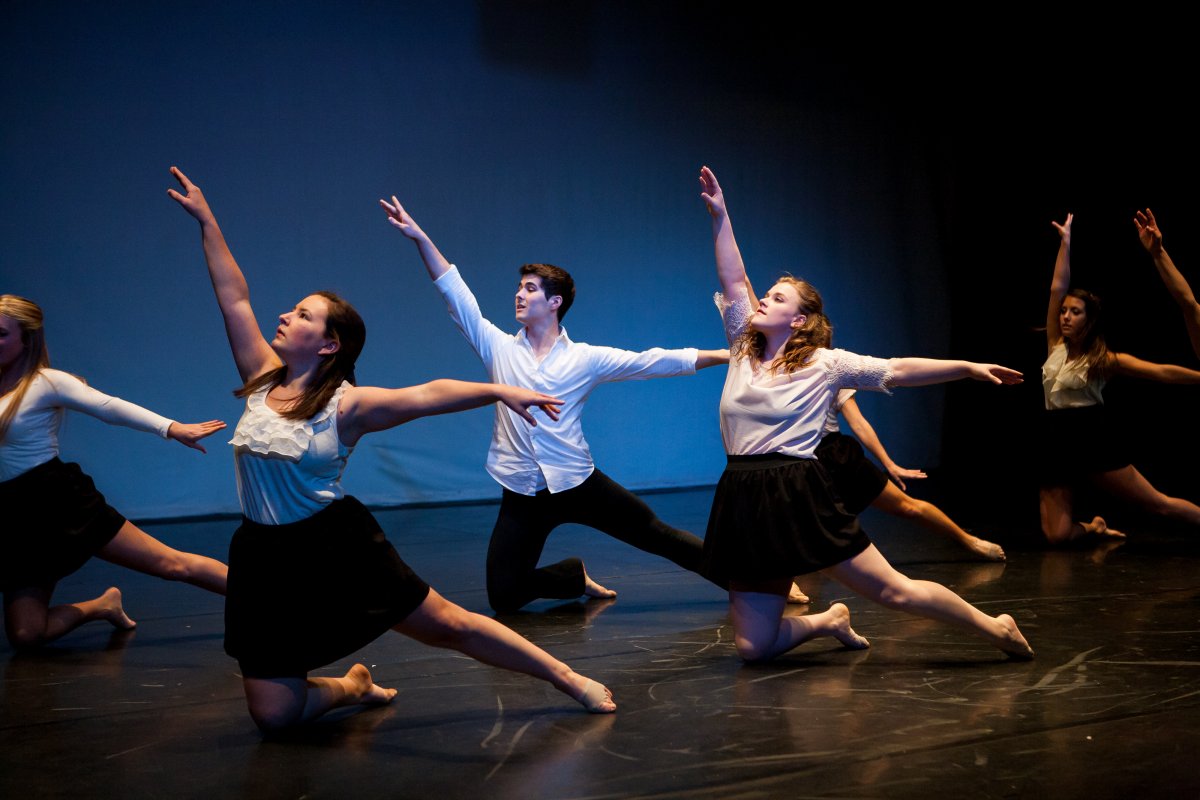 Fourteen pieces representing a wide range of cultures and dance styles were performed, Nov. 1-4, during the 2012 Fall Dance Concert. President Laurie M. Joyner attended the Sunday performance on Nov. 4. The pieces ranged from lyrical jazz to hip-hop to modern to tap. Thirteen of the pieces were choreographed by Wittenberg students and one was choreographed by Rashana Smith, adjunct professor of theatre and dance.
A total of 45 dancers were selected to perform in the 2012 Fall Dance Concert. They included Danielle O'Neill, Alexis Baker, Allie Lawwill, Allison Perry, Aly Michaud, Amanda Comer, Amanda Hanisch, Ana Paula Veiga, Annie Clevidence, Ashley Brake, Ben Longstreth, Bobby Reynolds, Brandia Hayes, Brandon Moranz, Chelsea Williams, Deanna Mychalishyn, Dorri Jones, Emily Sobieralskie, Grant Warden, Jacquie Alexander, Justin McDowell, Katherine Kiedaisch, Katie DelBello, Kayla Villegas, Kieran Conway, Krissy Hartman, Lauren Campbell, Lauren Swanson, LInzey Rice, Maggie Owens, Mary Lynch, Mckenzie Hopkins, Meagan Biglow, Melissa Hummel, Meredith Wells, Molly Alderson, Nicole Cooney, Nikki Strah, Rebecca Fiete, Ryan Peterkoski, Sara Horsley, Sarah Boughter, Sarah Royal and Tyler Wyche.