Seniors Celebrated at Annual Baccalaureate Service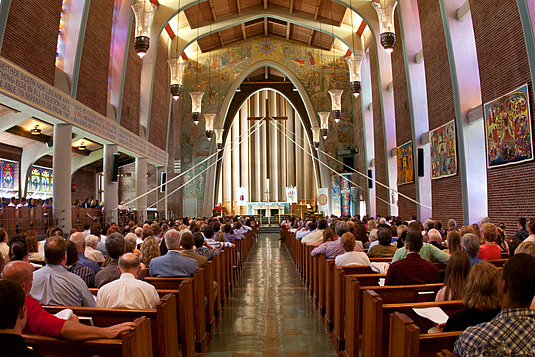 Planned by the university pastors and members of the senior class, the May 10 Baccalaureate Service offered an opportunity for reflection and music as the Class of 2013 leading into Commencement. President Laurie M. Joyner provided the welcome, in which she praised the class for its leadership and commitment to the university's mission.
Following the service, parents and their students enjoyed a presidential reception in Joyner's home, the Benjamin Prince House.