Wittenberg Partners With Symphony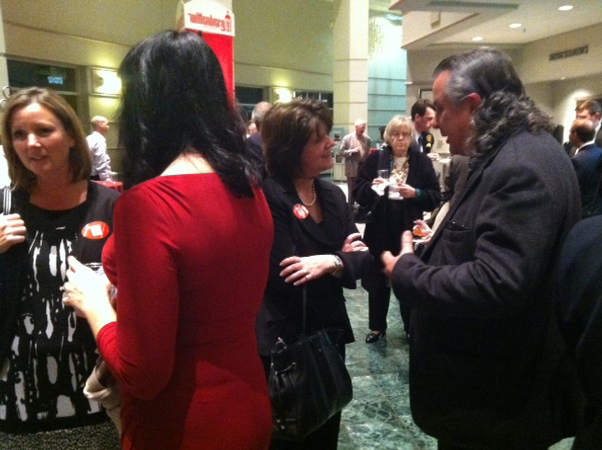 One of Clark County's premier cultural institutions, the Springfield Symphony Orchestra (SSO), and one of America's finest liberal arts institutions, Wittenberg University, collaborated again to celebrate the fourth annual Wittenberg Night at the Symphony, Nov. 10, which President Laurie M.Joyner attended.
Designed to introduce more members of the Wittenberg community to the SSO, which is celebrating its 69th year of high-quality entertainment, the fourth annual Wittenberg Night at the Symphony brought hundreds together for a concert featuring Baroque music conducted by SSO Director Peter Stafford Wilson. Prior to the performance, Wilson welcome President Laurie M. Joyner who shared some brief remarks.
"On behalf of Wittenberg, I am indeed honored to be a part of this wonderful event, which I believe shows the power of partnerships between a college and its community," Joyner said. "This event also connects to Wittenberg's mission in that it shows firsthand how members of our university community are leading personal and professional lives of creativity and service by sharing their musical talents as members of the Symphony."
A post-concert reception for Wittenberg students, alumni, faculty and staff, symphony members concluded the event.