Goal C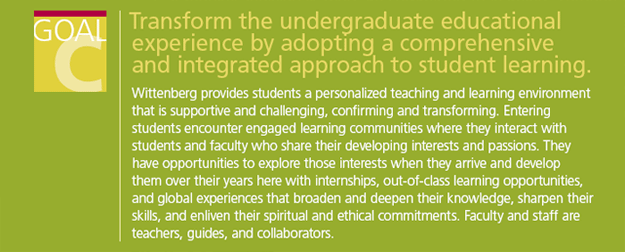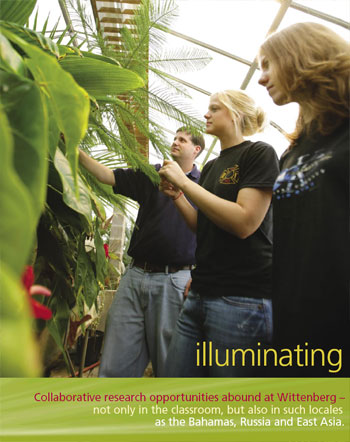 OBJECTIVE 1: Define and implement a four-year developmental model for student learning that integrates learning inside and outside the classroom.
Incorporate advising, service learning, international experiences, experiential learning, spiritual exploration, leadership development, understanding of diversity, and moral growth as elements of the model.
Develop a vibrant, engaging, student-centered, success oriented, comprehensive first-year experience program to include transition to college life, vocational exploration, early faculty/student collaboration, and residential learning communities.
Develop comprehensive second-, third-, and fourth-year experiences that build on the stated learning themes and incorporate opportunities for teamwork and creativity.
Engage all students in a synthesizing capstone experience with a faculty mentor.
OBJECTIVE 2: Establish a focused, comprehensive program to increase student success.
Develop a state-of-the-art advising program.
Create a Student Success Center that integrates all of the student support services to provide holistic support for the student learning environment.
Create a campus climate where all community members understand and fulfill their individual and collective roles in enhancing student success and retaining students.