The Vision
This strategic plan charts an exciting and inspiring path for Wittenberg University that will both build on our historic strengths and propel us in bold new directions. It provides a road map for excellence that will focus our energy and our investments. The plan aims to establish Wittenberg firmly among the nation's top 75 national liberal arts colleges, completing the effort begun a quarter century ago to re-position Wittenberg from among the worthy colleges of the Ohio Athletic Conference to its rightful place among the finest liberal arts colleges in the country.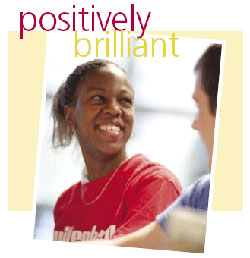 The plan affirms the university's essential characteristics: its fundamental academic commitments to liberal learning, to selected pre-professional majors, and to both traditional and nontraditional students; its primary relationships with the Springfield and Miami Valley communities and the Evangelical Lutheran Church in America; its rich athletic tradition; and its historic values of a small college, personal attention to individual student needs, and opportunities to develop the whole person. Simultaneously, the plan challenges and stretches us: to reevaluate how we teach, advise, and mentor our students in the 21st century – both inside and outside the traditional classroom; to extend our national and global reach; and to focus on student success, innovation, and untapped possibilities.
The plan also challenges us to be more intentional in defining the learning outcomes of a Wittenberg education by developing a comprehensive four-year educational model. This developmental model includes a comprehensive advising program initiated in the first year and expanded through all four years, a vibrant first-year experience, service-learning opportunities throughout the curriculum, an expanded international focus including study abroad opportunities for all students, increased emphasis on experiential learning, and capstone senior projects.
Such an ambitious plan will require great investments of intellect and talent to strengthen and advance our academic programs, and to attract and retain outstanding and talented students, staff and faculty. It will call for equally great financial investments in our programs, facilities, and people.
In the end, this plan will transform this university, inspire the Wittenberg community, and establish Wittenberg University as a national leader in liberal arts education. It is a plan that will answer the question, "Why Wittenberg?" clearly and compellingly for the next generation of college students.
It is a plan that will make us Distinctively Wittenberg.