Wittenberg Ice Hockey
Printer-Friendly Version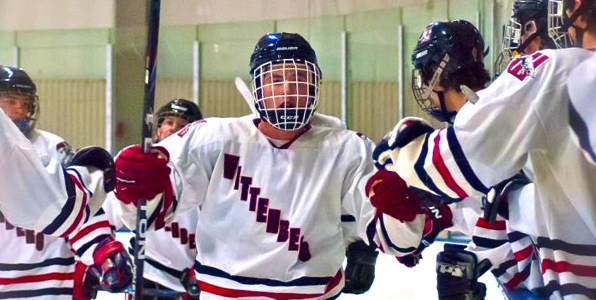 The Wittenberg Ice Hockey Team recruits individuals of all abilities to play exciting, fast-paced and hard-hitting hockey. The season begins in late September and concludes in early March. Practices and games take place at the NTPRD Chiller, located just blocks from Wittenberg University's campus in Springfield, Ohio. The NTPRD Chiller opened in 2013 - it is owned by the National Trail Parks & Recreation District in Springfield and managed by Chiller LLC, which also manages eight other ice rinks in Central Ohio.
Past seasons have consisted of approximately 15-20 games, including two tournaments a season. Travel for away games is limited to Ohio and neighboring states. Players are responsible for their own equipment.
The 2014-2015 Season promises to bring more excitement than ever before. With the talent of returning and new players, the Tigers are hoping to put together another winning season and chance to return the National tournament. The team is looking forward to more sell out crowds to help them reach their goals. Come and Join the fun and excitement that is Wittenberg Ice hockey.
Schedule (Coming Soon)