Wittenberg Sailing Team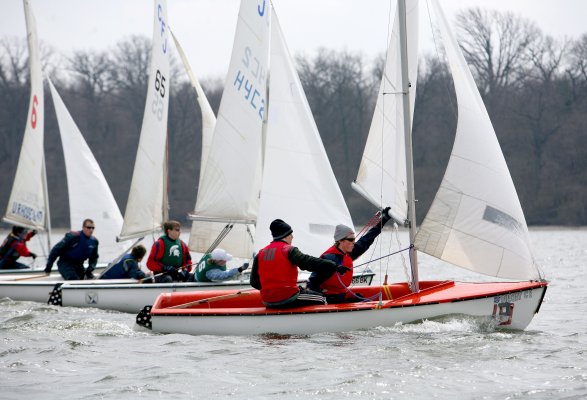 The sailing team will be open to anyone regardless of sailing background. The main activities of the team will be to attend events such as practices, meetings, regattas, and fundraisers. The team's main objective is to provide the student body with knowledge in operating and racing sailboats and competing with other collegiate teams. Additionally, the sailing team wishes to reinforce the Corinthian spirit of the sport, which focuses on honorable competition, and which can carry over into the attitude of the student body.
Activities Include: Hosting one sailing regatta a year, in the spring. We travel to other college regattas during both the spring and fall. These activities are open to any Wittenberg student who shows interest in sailing.