Wittenberg University Crew (Rowing)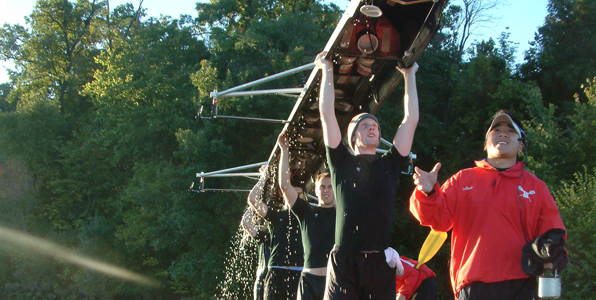 The purpose of the Wittenberg University Crew Club is to allow students, faculty and staff to participate in the club sport of rowing. This sport has been offered to students at Wittenberg University for over 10 years, and an overwhelming number of students have shown great interest in joining the team. The Crew Club consists of a diverse group of individuals with all levels of experience. The Crew Club unifies men and women from various backgrounds by stressing the importance of physical activity, pride in the university, teamwork and leadership. Rowing instruction is provided by experienced coaches, as well as outside instructors, when available. Because of the nature of the Crew Club, members certified in CPR, life-guarding and emergency first aid are vital to the overall safety and well-being of the club. With the help of the university, members of the club and outside resources, the Crew Club provides an exciting opportunity to get involved at Wittenberg.
Activities Include: participation in regattas during the spring and fall seasons in which the club competes against other rowing teams from across the nation. Organizational meetings are held at least once a month in order to discuss important issues, concerns and upcoming events.  Practices are held in the afternoons and on Saturday mornings.