Student Conduct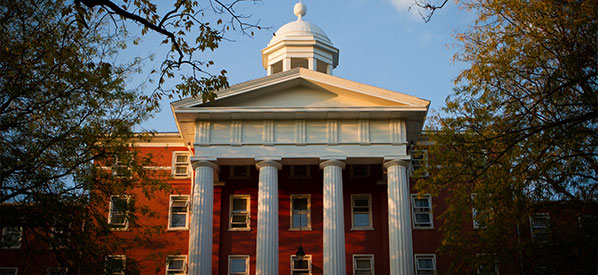 Integrity  |  Responsibility  |  Respect
Our Foundation
Wittenberg University's community obligates each member to a code of civilized and ethical behavior. Each student of Wittenberg University is required to practice personal and academic integrity; respect the dignity of all persons; respect the rights and property of others; and engage in responsible and ethical social conduct that reflects the principles of Wittenberg University.
The Wittenberg University student conduct system supports the goals of the University by providing and maintaining behavioral standards and expectations for students that promote:
safety and security
personal dignity
self-regulation of behavior
respect for the rights of others
Thus, students create an environment essential to the healthy development of the individual and community while enhancing student engagement, satisfaction and success.
Our Philosophy
Wittenberg University views its role in the administration of institutional policy as one of both ensuring fairness and providing an educational opportunity for the student. This approach protects the campus community by providing a system of sanctions that are educational and hold students accountable for violating University policies.
Our Goals
Engaging student in discussions about their behavior in light of the requisites of community living and the academic mission of the University;
Providing learning experiences for student who participate in the implementation of the conduct process;
Fairly and consistently enforcing University policies and procedures; and
Collaborating with students, faculty, and other key members of the University community to improve awareness of value-based behaviors.