Integrated Media Corps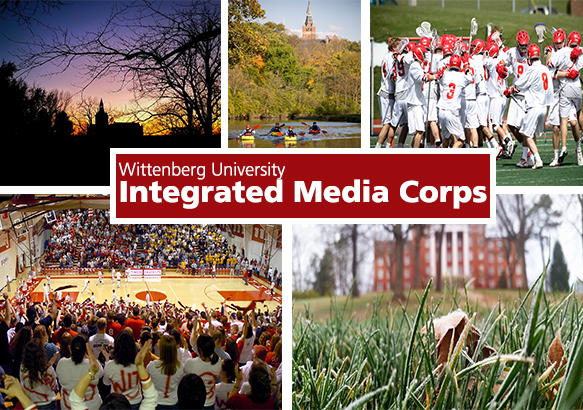 Integrated Media Corps is a co-curricular initiative with the goal of providing opportunities for students to gain hands-on media productions experience. First Year, Sophomore, Junior, and Senior students are eligible to apply and go through the interview process.
Students work with Wittenberg's Department of Communication and The Office of University Communications to provide multi-media experiences on The Tiger Sports Network, content management, radio broadcast, PR, photography, social media, and many other deliverables.
 "We're trying to give students the ability to see the opportunities out there in the media field," said Matthew J. Smith, Professor of Communication and academic advisor for the Integrated Media Corps.
In the past, Integrated Media Corps students have had the opportunity to meet with the sportscasters from WDTN-TV, WYSO-FM, photographer and filmmaker Matt Cline, radio station managers and media sales specialists from the region to learn about the career opportunities in the media field.
Integrated Media Corps students earn credit and are paid for their work, up to ten hours per week. Students are also required to attend a weekly staff meeting to engage in conversation about the media industries and discuss progress on assignments.