Lorena
Name: Lorena McConnell
Major(s), Minor(s): Spanish, Biology
Standing: Senior
Astrological Sign: Aquarius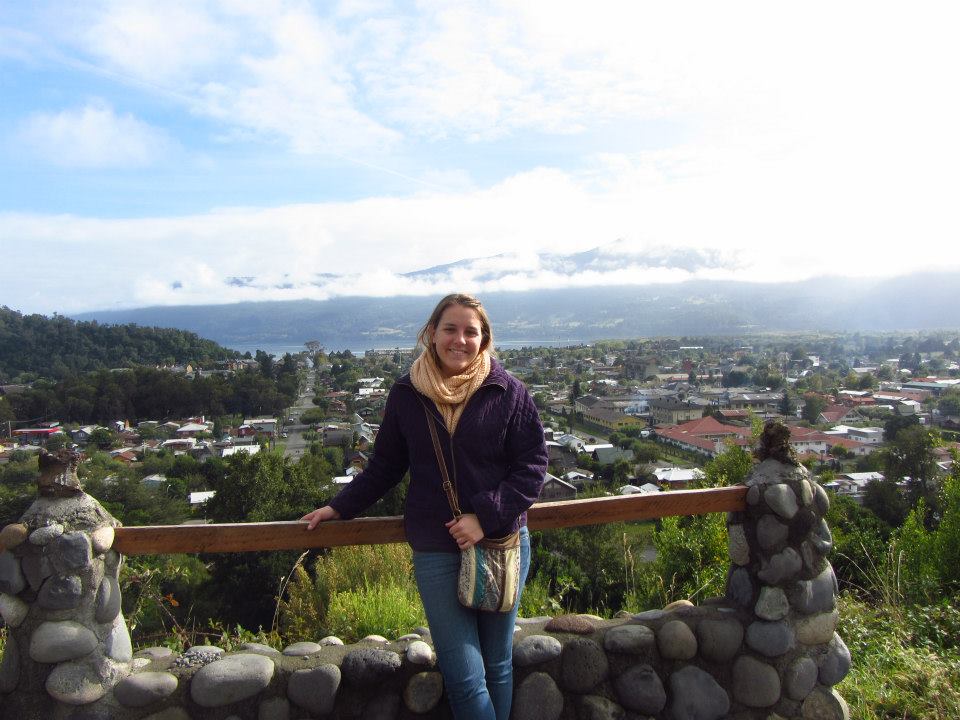 1. Other than class assignments, what kinds of things do you write or have you written?
Sadly, I haven't been writing that much lately. But, normally I like to write poetry—only the rhyming stuff—and I've been keeping a journal for as long as I can remember.
2. What piece of writing are you most proud of?
I made this really awesome birthday card for my dad one year. I wrote a poem in it that said all the little things that I love about him, and how much I appreciate everything he does. I guess the reason I'm so proud of it is because I made an invincible man cry.
3. Where is your favorite place to write?
Mostly I like to write snuggled up in bed with my dog. If she's not around, I love to sit outside in the sun.
4. Do you have any interesting quirks and/or routines you follow when writing or when you are preparing to write? What are they?
If I'm writing something really, really important, I like to start off with a free-write of every single little thing that I can think of that I want to say. It just helps me get my ideas down and then I go back and organize it all later. Also, I much prefer to write with paper and pen versus on the computer, at least at the beginning stages of the writing process.
5. Who is your favorite writer? Why?
Pablo Neruda. Besides the fact that he's a Chilean native, he's my favorite just because he writes the most beautiful, eloquent, simple, yet complex poetry I've ever read. Also, I love to read his stuff in Spanish that way it's always a little more of a challenge to understand all the subtleties.
6. What was the best writing experience of your life?
Well, this one time, I graffitied a really powerful Spanish poem on a bridge in Chile. Don't worry, though, it was in protest of their high educational costs and everyone else was doing it too.
7. What would you most like to improve about your writing?
I wish that I wouldn't ramble so much; sometimes I can go a whole paragraph without including a period and that just drives me nuts sometimes, but I can't really help it. Everything just flows out of my brain that way.
8. What advice do you have for other Wittenberg writers?
I think everyone should just try to have as much fun with writing as they can; think about it, writing is everywhere and it's something that we all have to do at some point or another, so instead of making it a dreaded, horrible thing, you should just try to think positively. Every piece of writing can be creative and fun. J
9. What should students know about you when they come in to visit you in the Writing Center?
They should know that I really try my hardest to help them. I'm not an expert at everything, but I genuinely do care and I want to help them improve.
10. What's the best part about working in the Writing Center?
I love being able to meet new writers and, what's more, I love reading all the new and unique topics they all have written about. Every day I get to talk about something new with someone new and it's just a blast.