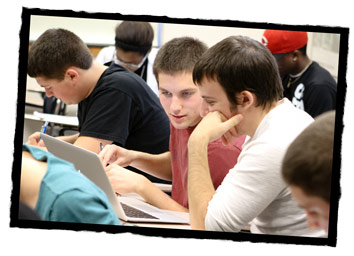 Thank you for your interest in applying to Wittenberg University. This application is for high school or gap-year students wishing to apply for full-time enrollment. Applying online will expedite your application process with NO application fee.
Traditional Online Application:
The Common Application:
Wittenberg accepts The Common Application as a substitute for our own admission application. If you choose to apply to Wittenberg with The Common Application please visit their Web site at www.commonapp.org for details.
Additional Required Materials:
Upon completion of your application, you will need to download, print, and deliver the Secondary School Report to the appropriate individuals. Be certain to complete the top portion of the form and provide your school counselor with properly stamped envelopes addressed to: /////
Wittenberg University
Office of Admission
Post Office Box 720
Springfield, OH 45501
Submitting an SAT/ACT Score:
Wittenberg recently announced that there is no longer a requirement for students to submit an SAT/ACT score with his/her application materials. The following links explain our policy in more detail.
For Home School Students: